The Central Board Of Film Certification (CBFC) had stunned movie buffs when they asked the makers of the Bond film Spectre to reduce the kissing time. Now, they are set to review Priyanka Chopra's Baywatch that has the F-word, nudity and female lifeguards running in slow motion.
Baywatch, starring Dwayne Johnson, Zac Efron and Priyanka, is the movie version of the iconic TV series of the '90s with the same name. According to Dwayne, the film is far dirtier than the TV series, and has a lot of flesh quotient, boobs, bums and abs.
Also Read: Baywatch movie is 'far dirtier' than the TV series, says Dwayne Johnson
Now, this has landed the Indian censor board in big trouble. According to reports, the censor board is in a state of a dilemma on how to pass the film with the bikini scenes for the Indian audience.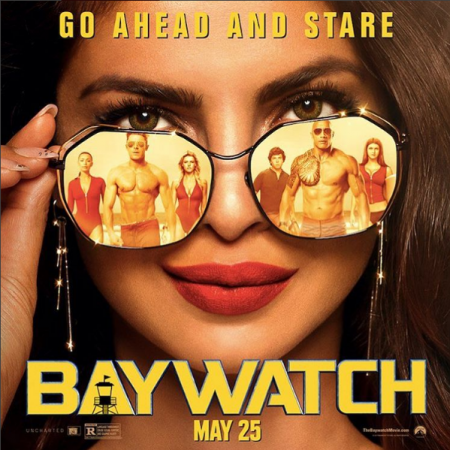 "It is a duvidha, a dharm sankat that beats all recent dilemmas. How do we grade the bikini festival in Baywatch? Guidelines clearly indicate that unnecessary nudity must be curbed. A lot of the Baywatch fans are under-age kids. In our films, a big deal is made of bikini shots. Blame the producers for making the bikini look like a phenomenal happening," a source close to the censor board told DNA.
"We can't curb nudity when it is projected on the beachside. We would object if girls in bikinis were shown in a discotheque or in a dining room. But how do we curtail the skin exposure when the entire film is by the beachside?" the source added.
Baywatch, directed by Seth Gordon, is an R-rated comedy drama and is set for release on June 2 in India. But now it remains to be seen whether moviegoers in India will get to watch it without any cuts.
The film features Dwayne, Zac, Alexandra Daddario, Priyanka, Kelly Rohrbach and Jon Bass in pivotal roles. It is set to be released in the US on May 25, during the Memorial Weekend.