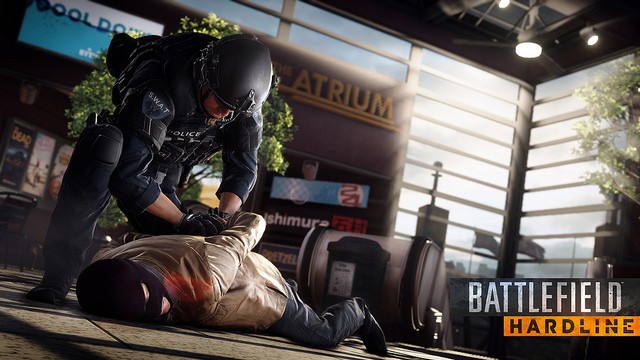 The excitement, following the Battlefield Hardline's release for Xbox One players, has sadly been short as the game was reportedly affected by DDoS attack.
Battlefield Hardline is an FPS gaming title, being developed by Visceral Games in collaboration with EA DICE. The game is basically Cops vs Criminals game with four major modes – Heist, Blood Money, Hotwire, Rescue, Conquest, Team Deathmatch and Crosshair.
The developer has said on the official Twitter page that it was aware of the issues affecting Xbox One and it is working hard to fix it.
We are aware of #BFHardline connectivity issues on Xbox One. We've got our best on it and hope to resolve soon. Thanks for your patience.

— Battlefield (@Battlefield) March 18, 2015
We've identified the connectivity issues on Xbox One are due to DDoS attack and working to resolve. Apologies for the inconvenience. — Battlefield (@Battlefield) March 18, 2015
The issue however does not seem to have affected other consoles. EA should have learnt from its error with Battlefield 4 when server issues took the game out of gear causing grave concerns among players and fans. Also, Battlefield Hardline had multiple beta testing and hence all issues should have been fixed, reported Attack of the Fanboy.
However, many recent games like Dragon Ball Xenoverse, Driveclub and Halo: The Master Chief Collection had to deal with connectivity issues when released.
Battlefield Hardline was released on 17 March for PC, PlayStation 3, PlayStation 4, Xbox 360 and Xbox One.
Tips from Game Developers
EA Dice has put out a new Day 1 tips for players of Battlefield Hardline in its official website:
Play the Objective. Whatever mode you choose to play, the best way to score points and get ahead is to focus on playing the objectives.
Don't forget to spot. Even if you get killed without doing any damage to anyone spotting will help your team and earn you points.
If you are new to the Battlefield franchise try playing Hotwire first. You can spawn directly on team controlled objective cars and start instantly scoring points.
When playing Hotwire a Mechanic with the Grenade Launcher is a great starting class. Once you have enough money buy the Repair Tool so you can keep your teams objective cars up and running.
Don't forget to pay attention to how much money you are earning and have a plan for spending all that loot! I like to buy all the gadgets first.
The zipline and grappling hook can completely change the strategy of a game, don't forget to use them to get up, around and over the enemy.
You don't always have to spawn at the base. You can spawn on squadmates, captured objectives (Conquest and Hotwire) and certain vehicles to get to the action quicker.
You can upgrade vehicles, go to the Vehicle tab in the Customize screen.
If you want to be a pilot but you don't know how to control a helicopter try jumping in an empty server and practicing until you get the hang of it.
Change your loadout based on the situation. Sometimes a certain loadout is great at the beginning of a match but as the match unfolds you may need to switch it up. Don't get stuck on one loadout/class.
Don't forget about Battlepacks. You earn them as you rank up and people often overlook them.
Battlepickups are special heavy weapons or gadgets hidden around the map, make note of where these are hidden as they can help turn the tide of a match.
After taking down an enemy with a non-lethal takedown you can stand over them and interrogate them. This will expose their teammates location on your minimap.
(YouTube Courtesy: Battlefield)