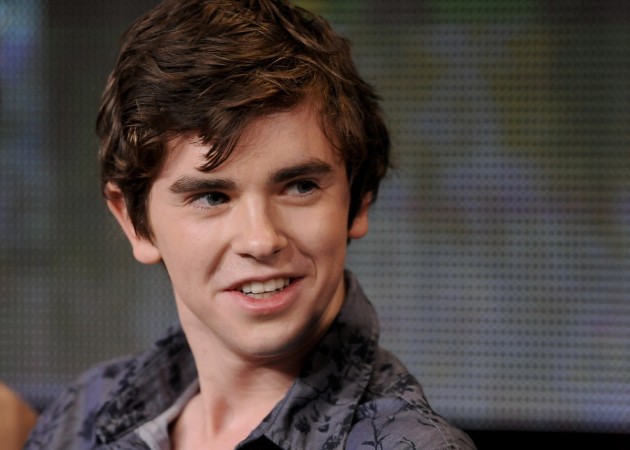 The relationship between Norma (Vera Farmiga) and Norman Bates (Freddie Highmore) will be tested in Season 4 of "Bates Motel." The upcoming instalment of A&E's hit psychological thriller will depict death, psychotic behaviour and immense anxiety that stunts Norma.
The upcoming season of the TV series will focus heavily on the mother-son duo. Norma will try to admit her son in the Pineview mental institution. Although the fee at the mental asylum will restrict her financial freedom, Norma will enlist the help of Romero (Nestor Carbonell).
However, Norman will not relent and getting him to the institution will prove to be a difficult task. Although Norma will try hard to placate her son, Norman will get defencive instead.
In the Season 4 trailer, a teary eyed Norman tells him mother, "You've painted me in a corner I cannot get out of. You are dead to me." This statement shocks Norma, but she appears with a knife a few scenes later.
An Inquisitr article claimed that Norma will die in Season 4. However, the report argued that audiences may not feel Norma's loss because of her son's mental state. "It makes you wonder who won't be so lucky. Only time and Norman's crazed actions will tell," according to the article.
Farmiga told Entertainment Weekly, "For Norma, this year is really about loving herself enough to do everything it takes for her to achieve integrity. There's going to be a lot of emotion, a lot of libido, a lot of strife. She's whipping herself into a new gear this year and it's going to be very exciting to watch. I'm so delighted to present the season to the fans. I think it's going to be a big one."
Season 4 Episode 1's synopsis released via Spoiler TV reads:
Norma searches for Norman, who finds himself in unfamiliar surroundings; Dylan waits for news about Emma; Romero gets a surprising proposition.
"Bates Motel" Season 4 premieres on Monday, March 7, on A&E.