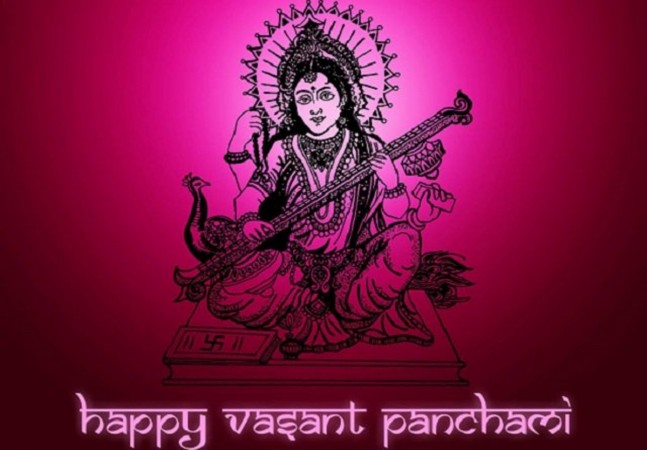 Vasant Panchami, or Basant Panchami, is the festival of the colour yellow. Vasant means spring and Panchami means the fifth day, thus Vasant Panchami falls on the fifth day of spring and this year it is being celebrated on February 1.
Also read: Why red is the most important colour in China
It highlights the coming of spring and is celebrated either in the month of January or February, according to the Gregorian calendar. Saraswati is the Hindu goddess of the Vasant Panchami festival and thus the day is also known as Saraswati Puja.
Yellow colour holds a special meaning for this celebration as it signifies the brilliance of nature and the vibrancy of life. People wear clothes of this colour on the day. Devotees keep their pens, notebooks, and pencils near goddess Saraswati's feet to seek her blessings. The festival is mainly observed in the northern part of India. In the Punjab region, it is celebrated as a seasonal festival and is known as the Basant Festival of Kites.
Here are a few wishes and messages on Basant Panchami/ Saraswati Puja 2017 in Hindi and English to send to your loved ones.
May you be bestowed with
knowledge and wisdom...
Have a Blessed Vasant Panchami!
No greeting card to give,
No sweet flowers to send,
No cute graphics to forward,
Just a carrying heart wishing u
Happy Basant Panchami.
May the divine grace of Godess be with you,
Goddess Saraswati is the Light of hope and Peace,
May Goddess Saraswati Bless you with Knowledge and Wisdom.
The harsh winter ends, spring is God-sent; A song on every lip; reminding one of yore; Nature at its very best, charting a new course; The flowers bloom, let's romance to the core!
Happy Basant Panchami!
On this auspicious day of Saraswati Puja, may you wear yellow and bloom like mustard fields; Fly kites and soar into the sky like them; Welcome the spring season and shed lethargy; And burn all the evils like Holika's pyre.
Happy Basant Panchami!
Saraswathi Namasthubhyam,
Varadey Kaamarupinee!
Vidhyarambham Karishyami,
Sidhir bhavathu mey sada !
Happy Basant Panchami
Sarswati maa aapko har wo vidya de jo aapke pas nahi hai aur jo hai us par chamak de jise apki duniya chamak uthe.
HAPPY BASHANT PANCHMI.
Saahas Sheel Hriday Mein Bhar De
Jeevan Tyaag Tapomar Kar De,
Sanyam Satya Sneh Ka Var De
Maa Sarswati Aapke Jivan Mein Ullas Bhar De
Happy Basant Panchami!