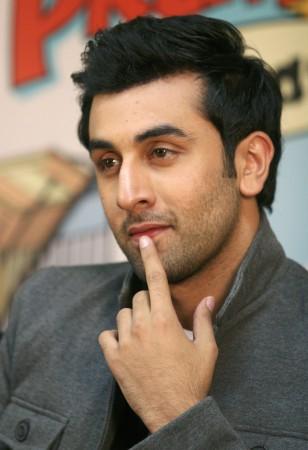 Anurag Basu's much-awaited movie starring Ranbir Kapoor, Priyanka Chopra and Tollywood actress Ileana D'Cruz, has landed in legal trouble ahead of its release on Sept 14.
The film producers from UTV Motion Pictures and Ishana Films have reportedly received a legal notice on Sept 10 from a Mumbai-based Murphy Enterprises for infringing the copyrights of their registered trademarks without obtaining a No Objection Certificate, Mid Day reported.
In the legal notice, the company claimed that the upcoming romantic comedy film has used "Murphy", "Murphy Radio" and "Murphy Munna" in the title song "A La Barfi" and also in the film without any written permission.
"In the song Ala Barfi, the brand Murphy Radio is unambiguously mentioned and perceivably in a negative light. It appears that the story line revolves round the theme that the lady desires for a baby like Murphy Munna, which is also registered trademark with us," Mid Day quoted Surjeet Kurup, the lawyer representing the company as saying.
The company said threatened to file a legal suit against the producers if no action is taken on the trademarks, thereby stalling the film's release.
"If the notice is not taken seriously, the company will file a legal suit against the Barfi! team, bringing a stay on the movie release, or further perusal claiming damages worth Rs. 50 crore," Kurup said.
"UTV Motion Pictures have done this blatantly without taking consent from the owners of this brand. It has annoyed the brand owners. We have issued a notice to the violators and are intending to proceed to file a suit for injunction and damages for Rs 50 crore," he said.
The movie revolves around the story of a deaf and dumb young boy played by Ranbir who is named Murphy but is addressed as Barfi by all around him.
The movie also features Priyanka Chopra who plays the character of an autistic girl. Ileana, who plays the role of a Bengali girl in the film, narrates the story.