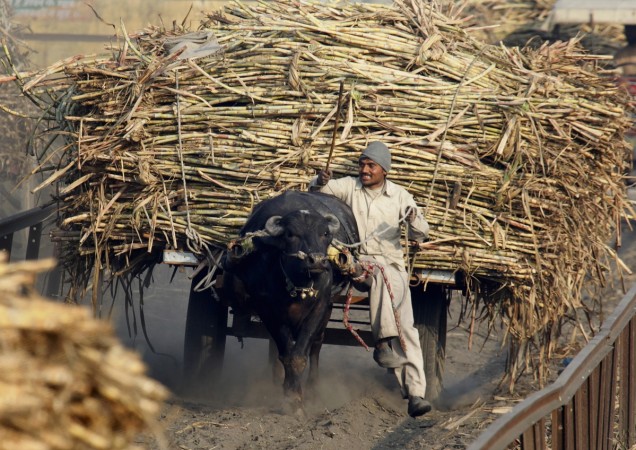 Prime Minister Narendra Modi on Sunday addressed a farmers rally in Bareilly, Uttar Pradesh, and said he aims to see their income getting doubled by 2022, when India will celebrate 75 years of its independence, as his government is working to boost the agriculture sector, according to reports.
At the rally, the prime minister talked about several initiatives by the government, including the Crop Insurance scheme and plans to launch an e-platform in April to provide common ground for farmers and wholesale markets. He appealed to the farmers to take advantage of those government schemes.
"Today, there are several challenges before the farmers... Is there no solution to these challenges? These can be converted into opportunities if you (farmers) help me and states implement the various schemes properly," Press Trust of India quoted the prime minister as saying.
"I exhort all state governments that they should work on the road map before them and I am sure that my dream and your dream will succeed," IANS quoted Modi as saying.
Modi, in an apparent dig at Akhilesh Yadav-led Samajwadi Party government in Uttar Pradesh, said his government does not wait until elections, unlike others, to roll out schemes for the farmers.
"The states where some work has been done in the farming sector have witnessed progress. But in the states having the approach of 'chalta hai' (let it happen) and 'election time pe dekh lenge' (will see at the time of elections), the fate of the farmers has been left to the god. After god, there is nobody to help them," the prime minister said.
"From this land of Uttar Pradesh, I urge all the states to give priority to agriculture and then see the changes. The road map is there, you only have to implement it," he added.