It is so often the case isn't it, in any walk of life – bully the bullies and they will not take it too well at all. After all, having enjoyed dominance for so long, when someone bigger suddenly comes into the playground, they end up finding it difficult to cope.
The same goes for Barcelona, who, after bullying every team in the land on transfers, suddenly found themselves being gobbled up by a bigger, more powerful side – ok, that is debatable, but let's just say the richer side – as PSG pulled off the biggest transfer coups by tempting Neymar to Paris.
Barcelona, expectedly, did not take the transfer too well, complaining, initially, to the La Liga authorities, while also doing everything they could to try and stop the world record transfer from happening.
When they realised it was going to go through no matter what, they took their time, before deciding to sue Neymar for breach of contract.
Barca allege Neymar cannot keep the bonus handed to him when he signed a new contract last year, with the club also demanding €8.5 million in damages, along with 10 per cent of that amount in interest.
"In the lawsuit, the club demands the player return the already paid sum for his contract renewal as he has not completed his contract, 8.5 million euros in damages and an additional 10 per cent because of delayed payment," Barcelona said in a fiery statement.
"The club also requests Paris Saint-Germain take on responsibility for the payment of these fees if the player cannot do so himself.
"FC Barcelona has started these proceedings to protect its interests following Neymar's decision to buy out his contract just months after he signed an extension until 2021."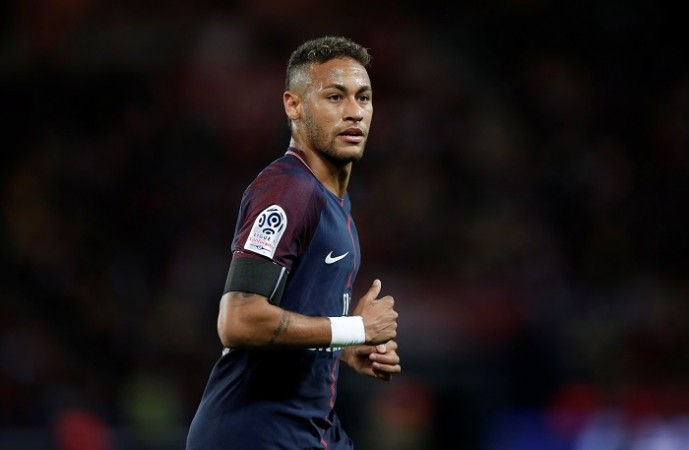 Now, it is their prerogative to do what they want to do, especially considering Neymar left the club a few months after taking all that bonus home for signing a lucrative new contract. But, considering Barcelona's past in transfer dealings and the way in which they have unsettled players, it really does seem rich of them to do so.
This is Barcelona acting like entitled, spoilt brats, saying they are the kings and nobody can embarrass them like PSG did – plain and simple.
Numerous times in the past, Barca have used their "tactics" to unsettle players and force other clubs to sell them against their will.
Arsenal, of course, have been the unfortunate victims many a time in the past, none more so than when they were forced to sell Cesc Fabregas in 2011, following years and years of Barcelona pressure.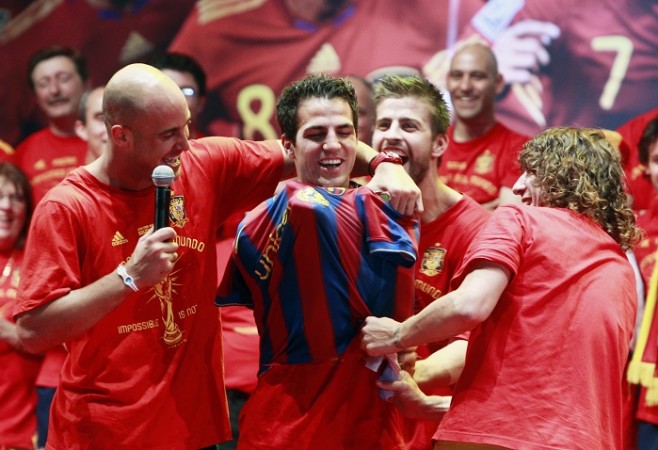 Who can forget all the "Barca DNA" comments from the players, enticing Fabregas to switch back to the club he left as a teenager, and his Spain teammates forcing him to wear a Barca shirt during celebrations.
There have been numerous other similar incidents in the past, where Barcelona have used their powers to persuade players, who were otherwise happy at their clubs, to sign for them.
You don't even need to look at the past. Just look at how Ousmane Dembele downed his tools at Borussia Dortmund after Barcelona made their interest known.
Here is what Dortmund CEO Hans-Joachim Watzke had to say: "It is not that Ous (Dembele) is making fun of us, he simply declines to do his job," Watzke told Sky Sports a couple of days ago. "That is a new quality.
"And we should talk about the role of glorious FC Barcelona in this matter.
"On Wednesday [last week] we met with Barcelona's officials. Our positions were very far away from each other. Then, on Thursday, he did not show up at the training.
"The timing of these events is very curious. You don't believe a 20-year-old will refuse to go to training without his possible new club liking that?"
This is what Barcelona do, with Philippe Coutinho, who has handed in a transfer request at Liverpool, being another example (although, at least publicly, there aren't too many problems between player and Liverpool, even if Coutinho hasn't played a single game so far this season).
So now, if Dembele does make a move to Barcelona, will Dortmund sue the player for damages, since the Frenchman only signed a contract last summer?
Let's be honest here – Barcelona do not need the €8.5 million they are asking for from Neymar. This is about making a point and saying no other club can do what we do to them. But maybe, before they try and make that point, they can look at themselves and the role they play in buying players; or else, it will be that pot calling the kettle black thing again.