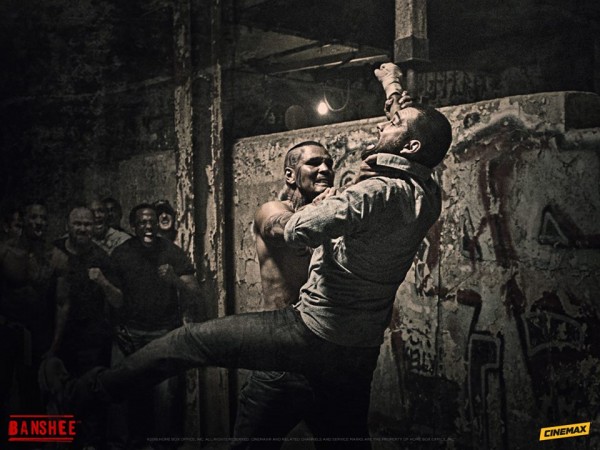 In the upcoming season of Cinemax' action-drama series "Banshee," it seems that Proctor will kill the lead character of the series, Lucas Hood.
Earlier, IB Times had reported that in the fourth season, Proctor will be seen hunting for his former group member, Hood, because of whom he was sent to prison in the first place.
Proctor is determined to take revenge by killing Hood as, according to him, a traitor has no place on Earth.
There has been no hint of Hood's death in the trailer of Season 4. However, the spoilers of the upcoming season suggest that Proctor will burn down Hood's house so that Hood will be left with no other option than to fight Proctor.
Business 2 Community has hinted that the new season of "Banshee" will have an emotionally darker storyline that the previous seasons. The website also states that a new serial killer might be introduced in Season 4.
The trailer teases that a romantic connection will be showcased between Lucas and his ex-girlfriend. However, given the past they both share, there are very narrow chances of them getting back together again.
Cinemax has confirmed that Season 4 will be final season of "Banshee." However, it assures that the series will have enough surprises for the fans in store before the story is concluded.
Antony Starr will play the role of Lucas Hood, while Ulrich Thomsen will be playing the character of Proctor and Ivana Milicevic will reprise her role of Carrie in the upcoming Season 4 episodes of the series.
According to Collider, some new actors, including Eliza Dushku as FBI agent, Veronica Dawson, will join the cast in Season 4.
The episodes will also feature Ana Ayora as Deputy Nina Cruz and Casey LaBow as Maggie, wife of Aryan brotherhood leader.
"Banshee" Season 4 is slated to air on April 1, 2016, on Cinemax.