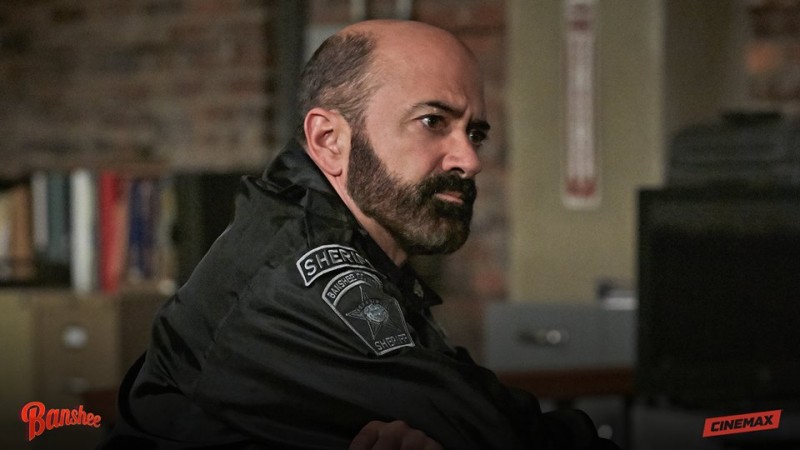 Cinemax has confirmed that the next season of action-drama series "Banshee" will be the last one and it seems that the viewers are going to be left shocked when the series ends.
As reported by Collider, in the teaser of Season 4, Lucas Hood (Antony Starr) can be seen standing in front of a burning house that might have been an attempt by crime lord Proctor (Ulrich Thomsen), who has been after Lucas' life for a long time.
Though there is no hint in the teaser, which suggests that Lucas might die at the end of fourth season, there is a significant possibility of it as the previous seasons of "Banshee" had unexpected and surprising endings that often left fans in shock.
The teaser also showed the new entry in the series, Eliza Dushku, who is all set to play the character of FBI Agent Veronica Dawson. Talking about her role, Dushku said: "Veronica Dawson has a closet full of skeletons. She is a nut like everyone else on this show."
Other new cast members are Ana Ayora, who will be playing Banshee deputy Nina Cruz and Casey LaBow, who will play the wife of local Aryan Brotherhood leader, Maggie. In a recent report, it is mentioned that a new serial killer will also be introduced in Season 4.
Talking about ending the series to Crossmap, the co-creator and executive producer of the show, Jonathan Tropper, said: "While we certainly considered returning for a fifth season, I always said that when the story was told, it would be time to move on, and that time has come."
"I am grateful to Cinemax for making Banshee the great success it has been, and for supporting our creative decision to wrap things up."
Originally scheduled to premiere on 29 January, 2016, the start of the fourth season of "Banshee" has been delayed to 1 April, 2016, now.