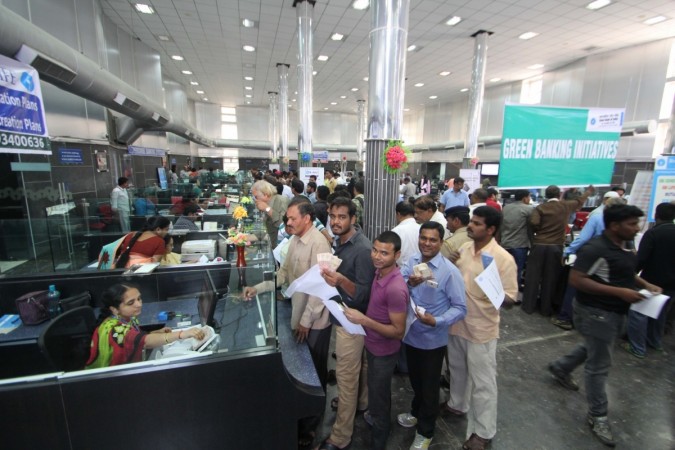 Banks are likely to be the prime beneficiaries of demonetisation move of the Narendra Modi government as more money will flow to the banking system with increased financial penetration.
In an interview to CNBC-TV18, the Co-Chief Executive Officer of IDFC Securities, Anish Damania, pointed out that consumers facing industries with a lot of cash transactions would be impacted the most.
"Clearly, it appears to me that at initial stages, the banks could be the primary beneficiaries of demonetisation," Damania told the channel.
He, however, pointed out that non-banking finance companies (NBFCs) will be the worst hit in the banking space. As far as future movement of banking stocks are concerned, Damania said apart from NBFCs, banks with 22 per cent weightage in the index are relatively better off.
On November 8, the government has demonetised Rs 1,000 and Rs 500 notes in order to flush out black money from the system. This has created a fear of a near-term slowdown in the consumer spending impacting the GDP numbers.
Talking on the sectors that are relatively insulated from the demonetisation move, Damania said sectors with higher export earnings like IT and pharma are better placed in comparison to other sectors.
On consumer-facing businesses, Damania pointed out that discretionary spending by consumers would be most affected due to a likely liquidity crunch.
"Clearly, consumer-facing industries where there is a large amount of cash transactions for buying those goods from the people that is what is going to get most impacted," Damania said.
Apart from automobile and consumer durables, many mid-cap and small cap stocks would feel the heat due to the monetisation move.