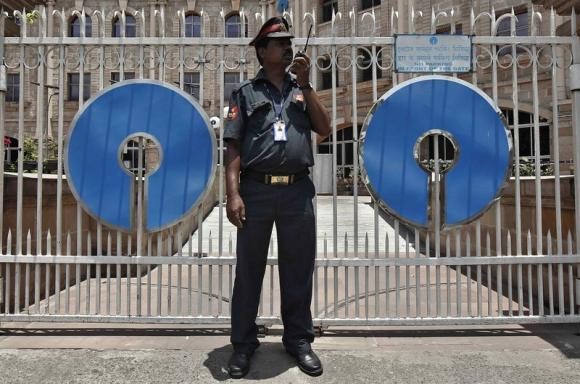 Banks with an exposure of ₹40,000 crore in Bhushan Steel are said to be in talks to appoint a management agency to monitor the company's operations.
The step taken by the group of banks is followed by the arrest of Neeraj Singhal, vice chairman and managing director of the company. Singhal has been taken into custody in connection with an alleged ₹50 lakh bribery case involving Syndicate Bank chairman S K Jain.
"SBI has an exposure of Rs 6,000 crore in the company. We are in talks with other banks, including Punjab National Bank which is the consortium leader for term loans, to appoint a management agency to handle day-to-day affairs. Banks may approach the board of the company with the proposal," Financial Express quoted SBI chief Arundhati Bhattacharya.
"Even in this case I don't think the borrower would have any objections."
Bhattacharya added that the bank has no plans to change its loan sanction process in the wake of Syndicate Bank bribery charges.
"There's no policy change. We accept proposals and adopt strict due diligence while processing the loan applications. It (Syndicate Bank chairman's arrest) seems to be an aberration. It should be treated as an incident at an individual level," she added.
Bhushan Steel's borrowings were at ₹21.6 thousand crore, while sort term debt was ₹5.2 thousand crore as on 31 March.
Incorporated in 1989, Bhushan Steel reported net loss of ₹19.57 crore in Q4 March 2014, against its net profit of ₹280 crore in Q4 March 2013. Net sales plunged by 10.9 percent to ₹2,399.73 crore in Q4 March 2014 over Q4 March 2013.
During the year 2013-14, the company took a loan of ₹1, 042 crore from Axis Bank. Bhushan Steel facility is located in Sahibabad (Uttar Pradesh), Khopoli (Maharashtra) and Meramandali in Orissa state.
On Friday, stock price of the company slipped as much as 10 percent or ₹24.40 to end up ₹219.60 per share.