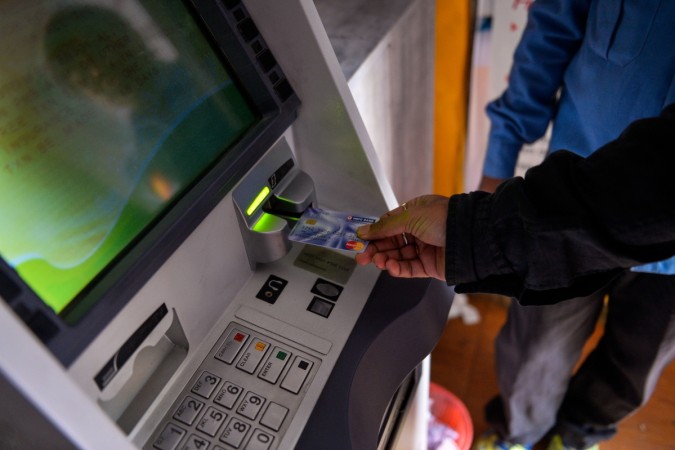 It made news when it was revealed that country's largest lender State Bank of India (SBI) collected many crores in 2017 as a penalty from customers who failed to maintain minimum monthly average balance (MAB) in their accounts. The SBI is not alone in this and the deduction for not maintaining the MAB is not the only 'penalty' the customers are paying for.
The public and private sector banks in the country impose several charges on clients, from falling below the minimum threshold on the bank balance, to fee for transferring funds and numerous other services which customers don't even need.
Read Also: SBI mulls reducing minimum balance requirement for savings accounts
Many customers do not know about the various incidental charges banks levy on them other than the general charges like annual maintenance charge, debit and credit card charges, etc.
From using ATMs for withdrawing money to depositing cash, both private and public banks are charging customers for various services offered. Here are some bank charges a customer must know:
ATM charges: You can perform both financial and non-financial transactions include services such as balance enquiry, changing the ATM pin, mini statement, and opening fixed deposit etc through ATM's. Banks offer a fixed number of free monthly ATM transaction to its customers, after which withdrawals will be charged. The charges vary from bank to bank.
Money transfer: Banks charge a service charge for using online money transfer facilities like NEFT and RTGS transactions. All banks charge a service fee ranging from Rs 5 to Rs 25 for every online fund transfer transaction. The charge will be different according to the amount transferred using net banking, the type of account and banks.
Card charges: Almost all banks in India offer debit cards for their account holders. Many banks charge customers for the debit cards issued to them. Service tax and an annual fee are also applicable for the debit card.
Cheque Book: For issuing a new cheque book, banks levy service charges. In SBI, the first 50 cheque leaves are free in a financial year. Thereafter, Rs 3 and GST per cheque leaf will be levied. The customer can avail a 25-leaf chequebook by paying Rs 75 and GST, according to SBI website.
Alert messages: By opting for message alerts, customers will get SMS alerts while making any transactions. Many banks are charging customers for SMS alerts. Banks such as SBI and PNB are charging Rs 15 per quarter for SMS alert services. All email alerts continue to be free while those sent on the phone as a text alert are charged.
Account closing charges: When the customer wants to close their bank account before the minimum specified operation period, the account holder has to pay a fee for it. ICICI Bank charges Rs 500 for the closure of account from 31 days to one year after opening account, according to ICICI Bank's website.
Transfer of Account: Banks charge customers for transferring the account from one branch to another. However, some banks allow free account transfer after completion of a specified period of operation.