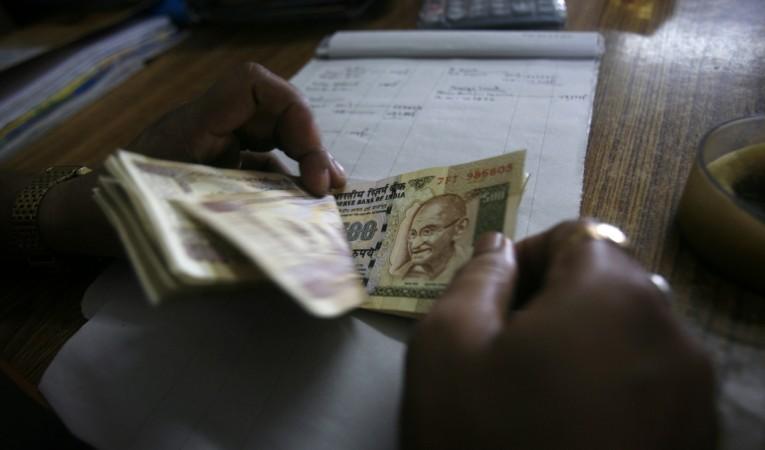 Banks across the country will work extra hours and will open more counters from Thursday to cater to people who will exchange Rs 500 and Rs 1,000 currency notes that have been declared 'invalid' by the Narendra Modi government.
The Central government and the Reserve Bank of India (RBI) is reportedly anticipating rush at the banks and hence, has decided to set up control rooms in Delhi and Mumbai to avoid any crisis, Shaktikanta Das, Department of Economic Affairs Secretary was quoted as saying by the Press Trust of India.
Some of the banks will remain shut on November 9 and 10 to allow stocking smaller currency notes, while people will be allowed to exchange their invalid Rs 500 and Rs 1,000 denomination notes starting November 10.
RBI governor Urjit Patel said that the central bank has increased production of the higher security currency notes (Rs 500 and Rs 2,000) which will replace the existing out of circulation notes. The new notes will be introduced for circulation from November 10.
The Modi government's decision to halt circulation of the two higher denomination currency notes was taken to stop terrorism financing and to end corruption practises.
According to reports, as many as 16.5 billion notes of Rs 500 denomination and 6.7 billion notes of Rs 1,000 are currently circulating in the market.
How to get your notes exchanged?
Since there will be no change in any other kind of monetary exchange like DD, cheque payment, or debit or credit card. Here is how you can get your Rs 500 and Rs 1,000 notes exchanged.
1. The notes can be exchanged in any bank or post office from November 10 to December 30.
2. Your PAN Card and Aadhaar card have to be carried to the banks/post offices to exchange the notes.
3. The notes can be exchanged after December 30 at the RBI with a declaration.
4. Under the new scheme, you will get up to Rs 4,000 per person in cash irrespective of the size of tender and anything over and above that will be receivable by way of credit to bank account.