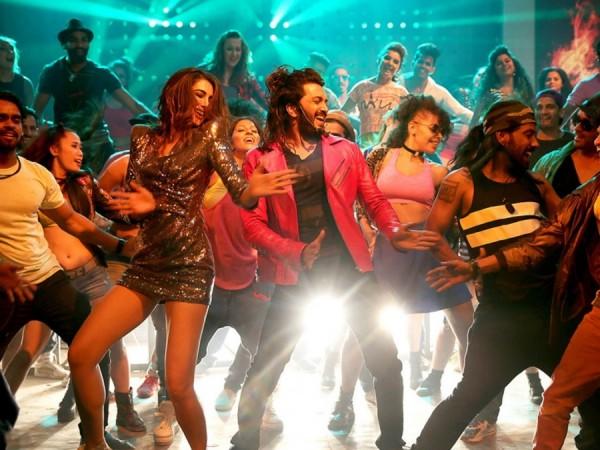 Director Ravi Jadhav's Bollywood movie Banjo, featuring Riteish Deshmukh and Nargis Fakhri in the lead roles, has received positive reviews from the audience around the world.
Banjo is a musical action drama film and director Ravi Jadhav has written the script for the movie in collaboration with Kapil Sawant and Nikhil Mehrotra. The movie has been produced by Krishika Lulla under the banner of Eros International. Vishal-Shekhar have composed the music for its soundtracks and background score.
The story of Banjo is about an aspiring NRI musician (Nargis Fakhri), who is staying in New York. She reaches Mumbai is search of original sound and ends up with banjo artist Tarraat (Riteish Deshmukh), who is also an extortionist, street fighter and unsung instrumentalist. What happens next forms the crux of the story.
The audience say Banjo is a formulaic action drama about underprivileged musicians living in Mumbai slums. The plot of the movie has the potential to become a good mass entertainer, but the director has missed the chance with his clichéd and sluggish narration, which drags in parts.
Riteish Deshmukh has delivered a wonderful performance and is the main highlight of Banjo. Nargis Fakhri has good scope for performance and she has done justice to her role. Her chemistry with Riteish is another highlight of the movie. Dharmesh Yelande and others have done justice to their roles, which are assets for the film, say the audience.
Banjo has rich production values, and music and cinematography are big attractions on the technical front, add the film goers. We bring to you some viewers' verdict shared on Twitter. Here is the live update of Banjo movie review by audience:
Faridoon Shahryar ‏@iFaridoon
I'm absolutely in love with #Udanchoo from #Banjo.. Brilliant concept for picturisation, fantastic romantic music.. Wah! Ravi Jadhav's #Banjo is a feel good musical that employs all the possible Bollywood clichés but still the presentation is novel n it's fun!! The writing is enjoyable for most parts n some portions make you laugh ur heart out,there's humor even in supposedly sad situations #Banjo Music is the highpoint n big on mass appeal.. #Bappa #OmGanpati #Rada r high on energy while #Udanchoo is a dreamy romantic delight #Banjo Riteish is in stellar form.He luks evry bit d hero who delivered whistle worthy #LaiBhaari. Humor,pathos,action he packs solid Punch! #Banjo Riteish has a good line up of films wid good directors. He's an actor who's driven by Script. No more concessions 4 friends shud b his mantra Nargis has a role dat suits her real life persona perfectly.She looks gorgeous,serenades wid her natural sense of humor n earnestness #Banjo . #Banjo is an entertainer but the entertainment quotient dips at times but the final 15 minutes lift it up superbly..end is hilarious! Best part bout #Banjo is that it celebrates poverty, Mumbai slum life in a good way.. Many a times how u look at things,makes it appealing If you're looking for a good time pass entertainer with quality music score n good performances #Banjo is value for money.. Go for it!!
Ayush Sinha ‏@lowclass00
#Banjo also a must watch movie. Different Story Different Film. @riteishd @nargisfakhri
Banjo 23rd Sept ‏@maharashtraone 5m5 minutes ago
Wow!! #Banjo movie has great energy! In lve with the music & RD! Great direction Ravi Jadhav! Must watch movie!! Gonna be awesome weekend!
Himansu Nahak ‏@hsnbapi
Watching #Banjo first day first show. Awesome movie #weekendfun Nicely done @Riteishd & rest of the team. #FridayFeeling #india #bharat
Natasha Malik ‏@nanheenatasha
#Banjo is a movie worth watching @Riteishd @NargisFakhri why because it is all about the love for #music
Ritesh Arlekar ‏@RiteshArlekar
What a movie..!! #banjo really amazing.. great style and work @Riteishd. Best wishes from your fans in Goa.. :)
DILSHAN ‏@IAmMrHumorist
Looks like #Banjo is a good movie.. @NargisFakhri is sensational as always and @Riteishd has done a superb performance.