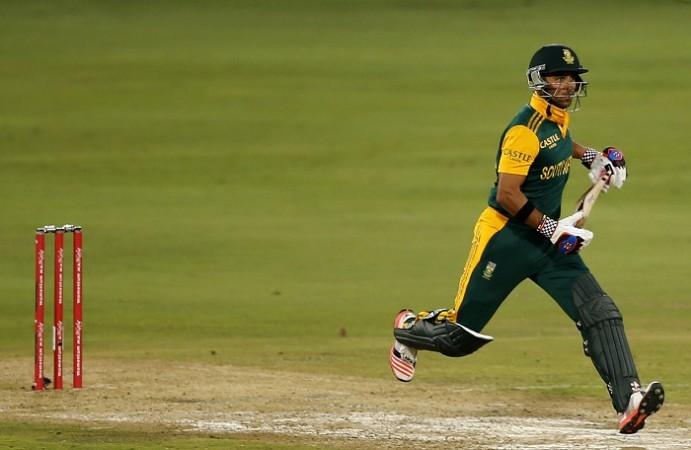 South Africa will be facing Bangladesh in the first Twenty20 game at Mirpur Sher-e-Bangla Stadium in Dhaka on Sunday.
JP Duminy felt that it will not be easy against the rising stars of international cricket. Bangladesh players are at their best of forms and they will be raring to go against the Proteas after demolishing India in the ODI series recently.
"Bangladesh have played good cricket. We are not taking this lightly. This is definitely going to be a tough series. They have been successful in recent series. We will definitely try to beat Bangladesh giving it our best shot and leave it in the park," Duminy told the reporters at a press conference on Thursday.
Bangladesh, who were once termed as minnows, have played their best cricket during the ICC World Cup 2015 in Australia, where they qualified for the quarter final stages at the cost of England. They could not match the forces of India and eventually they were knocked out in the quarter final. After the World Cup, they trounced Pakistan 3-0 in the ODI series and then India (2-1) as well.
"Definitely the perception has changed in the last one-two years, especially how they have done in ICC tournaments. They went to the [quarter-finals] of the World Cup. They are even more challenging in their own conditions.
"I see a quiet confidence. They have built a squad that they think can be competitive against those they play against. The more they win, the more will be their confidence. Bangladesh are going to come out fighting and we have to counter-punch them," Duminy added.
South Africa played a practice match against the Bangladesh Cricket Board XI on Friday. The Proteas registered a comfortable eight-wicket victory over the home side.
The Proteas have their eyes set on the ICC World Twenty20 in 2016 to be held in India. They are happy to move ahead of the World Cup misery and are looking forward to play their best game in the upcoming series's ahead of World T20.
"World Cup is pretty much behind us. This is a new season, new goals as individual players. We want to up our ranking in terms of T20 cricket. We have a few games leading up to the T20 World Cup next year. That's our main goal," Duminy concluded.