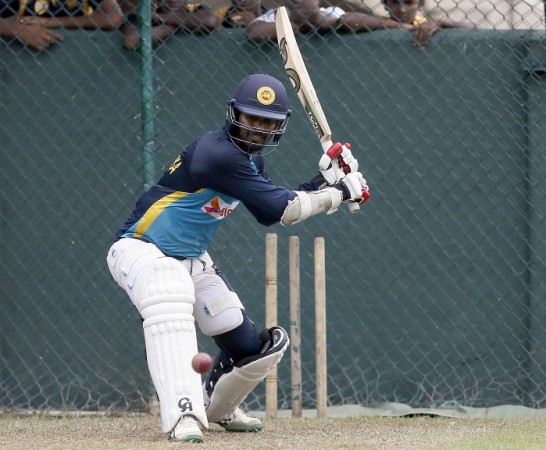 The first leg of the Bangladesh Premier League (BPL) 2017 is over in Sylhet, and it was Sylhet Sixers, who were the standout team in the competition. Upul Tharanga has been the best player for them, scoring three half centuries in first four matches.
Now, Tharanga and Sixers will be keen to play similar cricket as the BPL action shifts to the capital city, Dhaka, from November 11 to 21.
A total of 16 matches will be played at Shere Bangla National Stadium in Dhaka, where cricket fans are going to be entertained to the hilt. They will expect their home team Dhaka Dynamites to come up with their best cricket and climb up the BPL points table, where they are second place currently.
Besides the Sixers dominating the BPL 2017 so far, the table looks pretty tight, where five teams have one win and one loss under their belt, leading to two points each.
However, if there is one team, which seriously needs to pull up their socks then that is Rajshahi Kings, who are yet to win a single match. They lie at the bottom of the table. However, this is just the start of the competition and Kings will be striving for a better performance in the second leg of BPL 2017.
Teams like Sixers, who have done well in the first leg, also cannot take things for granted. The second leg of BPL 2017 is going to play an important role in helping teams strengthen or weaken their position in the standings.
Here is a look at the complete schedule for Bangladesh Premier League 2017 (Dhaka leg)
Date
Match Timings
Teams
Nov 11
1 pm local, 12:30 pm IST
Rangpur Riders vs Rajshahi Kings
6 pm local, 5:30 pm IST
Dhaka Dynamites vs Sylhet Sixers
Nov 12
1 pm local, 12:30 pm IST
Chittagong Vikings vs Khulna Titans
6 pm local, 5:30 pm IST
Rajshahi Kings vs Comilla Victorians
Nov 14
1 pm local, 12:30 pm IST
Dhaka Dynamites vs Khulna Titans
6 pm local, 5:30 pm IST
Comilla Victorians vs Chittagong Vikings
Nov 15
1 pm local, 12:30 pm IST
Khulna Titans vs Sylhet Sixers
6 pm local, 5:30 pm IST
Dhaka Dynamites vs Chittagong Vikings
Nov 17
2 pm local, 1:30 pm IST
Rajshahi Kings vs Sylhet Sixers
7 pm local, 6:30 pm IST
Khulna Titans vs Chittagong Vikings
Nov 18
1 pm local, 12:30 pm IST
Dhaka Dynamites vs Rajshahi Kings
6 pm local, 5:30 pm IST
Rangpur Riders vs Comilla Victorians
Nov 20
1 pm local, 12:30 pm IST
Dhaka Dynamites vs Comilla Victorians
6 pm local, 5:30 pm IST
Sylhet Sixers vs Rangpur Riders
Nov 21
1 pm local, 12:30 pm IST
Rajshahi Kings vs Khulna Titans
6 pm local, 5:30 pm IST
Dhaka Dynamites vs Rangpur Riders
Venue: All matches will be played at Shere Bangla National Stadium in Dhaka
TV listings: India: no live coverage
Bangaldesh: TV: Gazi TV. Live Streaming: Gazi TV Online
UK: Free Sports