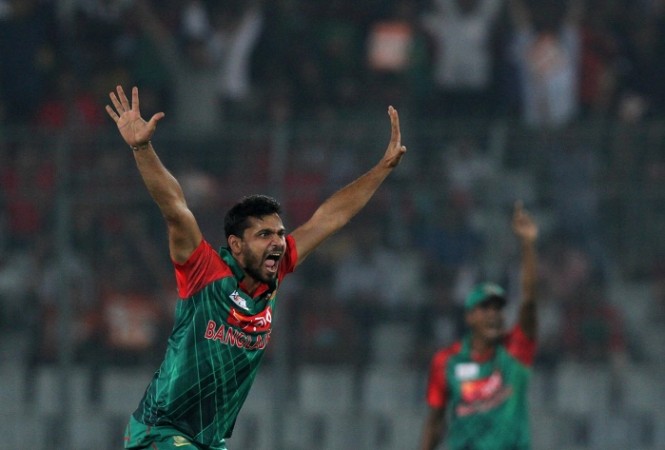 The Bangladesh Premier League 2016 has thrown some surprises if one looks at the 24 matches that have been played so far. Some teams have exceeded expectations while a few have failed to live up to their standards. For instance, defending champions Comilla Victorians have been poor, struggling in BPL 2016, winning only one match so far. One did not expect Victorians to fare so badly.
However, other teams like Rangpur Riders and Khulna Titans have been amazing as they lie on first and second position respectively, with 10 points each. Riders' strong net run rate has helped them pip Titans to the top, and they have also played one match less compared to Titans.
The Riders have been good in the competition, and it would take something special for other teams to outplay them in BPL 2016. Riders only loss has come against Dhaka Dynamites. The Titans have been equally good, with five wins and two losses.
The race for the top four spots is quite close with Dynamites having earned eight points, same as that of fourth-placed franchise Chittagong Vikings. To be fair, Dynamites, who were one of the strong favourites, have not been consistent.
Barisal Bulls, Rajshahi Kings and Victorians, who lie on fifth, sixth and seventh place respectively, have to pull their socks up and get things going in the remaining matches of the competition. Though Victorians have been poor, the Bulls and Kings have been good here and there, but they need to strive for consistency.
The Kings, especially, have a huge chance to surge up the table as they have only played six matches and a strong performance in their next six matches could help them cement their place in the top four. For that to happen, their star players need to stand up and be counted.
Bangladesh Premier League 2016 current table
| | | | | | | | |
| --- | --- | --- | --- | --- | --- | --- | --- |
| Teams | MP | W | L | TIE | N/R | P | NRR |
| Rangpur Riders | 6 | 5 | 1 | 0 | 0 | 10 | +0.757 |
| Khulna Titans | 7 | 5 | 2 | 0 | 0 | 10 | -0.282 |
| Dhaka Dynamites | 7 | 4 | 3 | 0 | 0 | 8 | +0.983 |
| Chittagong Vikings | 8 | 4 | 4 | 0 | 0 | 8 | +0.414 |
| Barisal Bulls | 7 | 3 | 4 | 0 | 0 | 6 | -0.884 |
| Rajshahi Kings | 6 | 2 | 4 | 0 | 0 | 4 | -0.327 |
| Comilla Victorians | 7 | 1 | 6 | 0 | 0 | 2 | -0.655 |