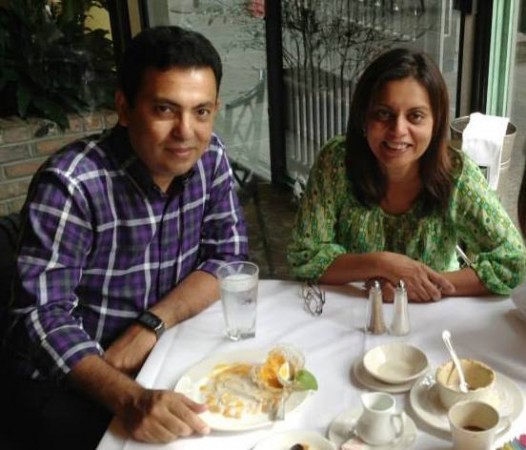 Rafida Bonya Ahmed, the wife of late atheist American writer Avijit Roy, on Wednesday claimed that the Dhaka police stood as mute spectators even as the couple was being attacked by Bangladeshi Islamist fundamentalists on 26 February.
"While Avijit and I were being ruthlessly attacked, the local police stood close by and did not act," she told AFP in an email adding that her husband was brutally hacked to death because he "critiqued religious fundamentalism", Hindustan Times reported.
"As his wife, fellow writer, and a freethinker, I strongly condemn this gruesome act of terror," she added.
Rafida, who herself is a blogger, demanded justice from the Bangladeshi government. "Now, we demand that the Bangladeshi government do everything in its power to bring the murderers to justice," she told Reuters.
Deputy police commissioner of Dhaka Metropolitan Police Mohammad Masudur Rhaman said Rafida's claims are being investigated and US Federal Bureau of Investigation (FBI) is also assisting with the probe.
The husband and wife were attacked at a junction near Dhaka University by the two unidentified assailants on Thursday evening. According to the eyewitnesses, the assailants dragged the couple out of the rickshaw to the footpath and attacked them with machetes, hacking Roy to death.
A couple of days later, a Bangladeshi terror outfit Ansarullah Bangla Team took the responsibility for the attack referring to it as a punishment for Roy's "crimes against Islam". Just a few days later, the Dhaka security personnel arrested Islamist radical Farabi Shafiur Rahman in connection with the attack.
Roy, an advocate of free expression, held several protests against government censorship and imprisonment of bloggers and ran a blog himself, named Mukto-Mona, supporting secular, free-thinkers in Bangladesh.