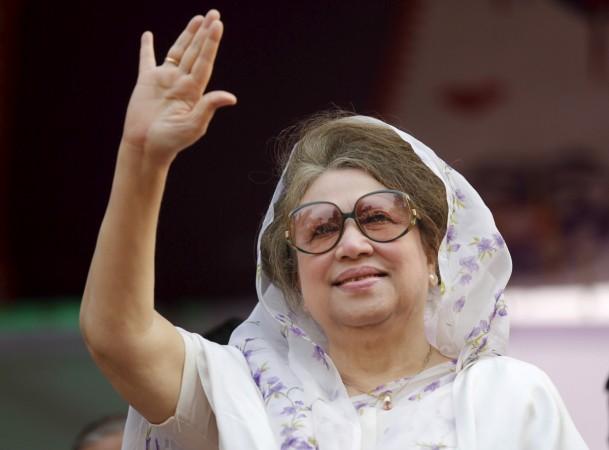 A court in Dhaka, the capital of Bangladesh, on Thursday issued an arrest warrant against Leader of the Opposition Khaleda Zia because she celebrated her birthday on August 15, which is traditionally marked as Mourning Day in the country, because it was on this day in 1975 that Sheikh Mujibur Rahman, who is often known as Bangabandhu, was assassinated.
Rahman is considered the architect of the independence of Bangladesh, and had a friendship-turned-rivalry with Ziaur Rahman — also known as Zia. The rivalry has passed on to their kin. While Rahman's daughter Sheikh Hasina currently heads the Awami League he founded and is the current prime minister of Bangladesh, Zia's wife Khaleda Zia heads the Bangladesh Nationalist Party, and has been prime minister of the country twice.
The Sheikh Hasina-Khaleda Zia rivalry has often spilled over to encompass their families, and both parties have been accused of using any means necessary to trump the other. Thursday's arrest warrant is being seen by many as yet another such move by Sheikh Hasina.
The current one stems from Khaleda Zia's continued claim that she was born on August 15. In the absence of a birth certificate — something that is common with many Bangladeshis — there is nothing that can prove her claim. And so the matter has taken a political turn
"The court issued the arrest warrant after she failed to appear in the court over her fake birthday case," Dulal Mitra, the lawyer of the journalist who filed the case against Khaleda Zia, told AFP.
It may be noted that Khaleda Zia's son has been handed a seven-year prison term in connection with a money-laundering case where he had been accused of embezzling around $2.6 million. Khaleda Zia had herself seen an arrest warrant issued in her name earlier this year in connection with a case of petrol bomb attack during anti-government protests by the BNP last year.