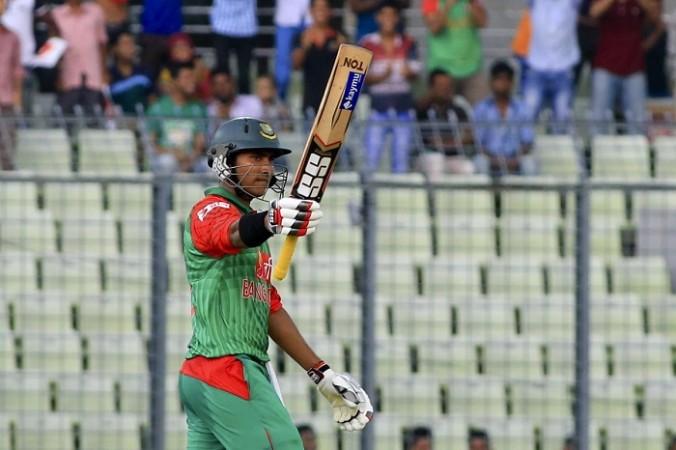 Soumya Sarkar was the star attraction of the second ODI between Bangladesh and South Africa played at the Sher-e-Bangla International Stadium in Mirpur Dhaka on Sunday, which was won by the hosts comfortably.
The Proteas tried different tactics against the Bangladeshi opening batsman but they failed as Sarkar took on the South African bowling attack right from the beginning. He had apparently made up his mind that he would play till the end to guide his side to yet another memorable victory this year.
"I didn't do too many different things to prolong my innings. My target wasn't to score a 50 or a 100 but to finish the chase. I just wanted to play till the end.I cut down one or two of my shots thinking that it might bring me a positive result. A big innings always brings relief.
"I started differently today but that was due to the circumstances. I think I faced just one ball in the first three-four overs. We had lost two wickets by then so I had to think fresh. I had thought earlier that I would play in my own way. But the two wickets changed my plans," Sarkar said in an interview to Espn Cricinfo.
Sarkar batted really well in tandem with Mahmudullah who made his way back into the Bangladesh ODI squad post an injury that he was nursing. As a result of the injury, he missed out on the India series as well.
Sarkar and Mahmudullah added 135 runs for the third wicket that propelled the Bangla Tigers to register a comprehensive victory over the Proteas in the second ODI of the three-match series.
Sarkar remained unbeaten on 88 that had 13 fours and one six.
"Since the World Cup whenever I see Riyad bhai come to bat, I smile. I do that whenever I see him in the middle. Today I told him everything is fine. But what he tells me, I always take it seriously. He understands my batting very well," added Sarkar.
Bangladesh have squared off the series after winning the second ODI, making the third and final one a truly interesting encounter on 15 July to be played at Chittagong.