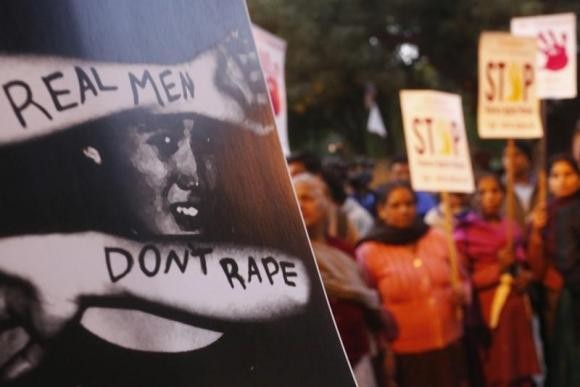 In a move that betrays a botch up in the investigation into the rape of a six-year-old girl in a prestigious school in Bangalore, the city police flip-flopped and arrested two gym instructors on Tuesday.
Police have now said the skating instructor arrested earlier did not commit the crime.
The two arrested, Lalgiri and Wasim pasha, have been booked under Section 376 D of IPC Section 4 and 5 of the stringent POSCO (Protection of Child from Sexual Offences) Act. Television reports said that one of the accused has already confessed to the crime.
Bangalore police had said last week the gym instructors were not involved and had arrested a skating instructor. The arrested man, 30-year-old Mustafa, was termed a paedophile after child pornography was reportedly confiscated from his computer.
The police found disturbing videos of child molestations and rapes on his laptop. However, the police now claim the skating instructor did not commit the crime but may have helped the other two in destroying evidence.
"The man arrested earlier - his role is still being investigated," Bangalore police head MN Reddy was quoted saying by NDTV. The police had earlier said that Mustafa may have attempted molesting and raping other students as well before the rape of the six-year-old took place on 2 July. The school was criticised for not having conducted proper background checks of the instructor.
Mustafa had reportedly been sacked in 2011 from another school for touching girls inappropriately.
School chairperson Rustom Kerawalla was also arrested for negligence, but was given a conditional bail on a surety of Rs 25,000.
The school had remained shut after the incident came to light on 14 July and reopened on Monday. After protests of parents and national outrage over the incident, the school installed 110 CCTV cameras across the premises.
The incident had shocked the nation that is witnessing an increasing cases of crimes against girls and women, and protests were carried out for days in front of the school. Bangalore will observe a 'bandh' on Thursday after several non-governmental organizations called a shutdown in protest over the rape.