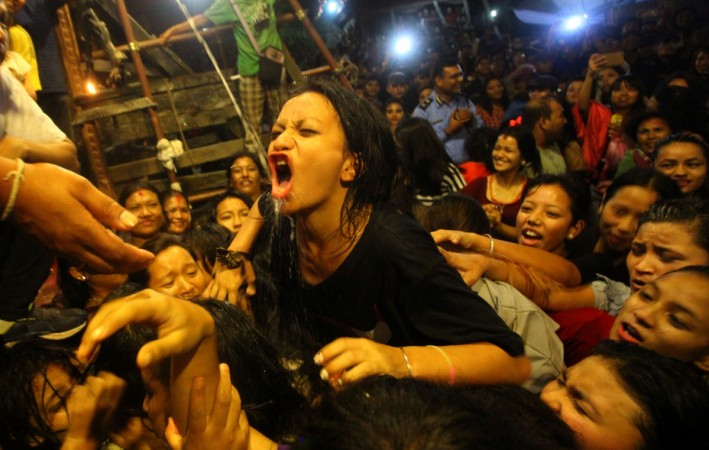 The Bangalore (Bengaluru) mass molestation on New Year at MG Road and Brigade Road has sent shockwaves across the nation, but this is apparently not the first time that such an incident has been reported from the area late on December 31 and in the wee hours of January 1.
Bangalore mass molestation: Angry women share their horrifying experiences across India
Strong reactions have been coming in regarding the shameful incident of mass molestation in which several women, who went to the heart of the city to celebrate, were groped, assaulted and eve teased.
The situation turned so bad that police had to lathicharge to control the mob. Several pictures and videos came up on social media that showed women being subjected to harassment and their male companions facing tough time to protect them.
The horrifying incident triggered strong response on social media as well as hashtags #BengaluruMolestation and #BengaluruShame started trending on Twitter. Many on Twitter have been expressing strong anger over the incident and have been demanding strict laws and fast judiciary.
However, there are some, who have also been saying that this is not the first time that MG Road and Brigade Road in Bangalore witnessed such a horrible scenario during New Year celebration. MG Road and Brigade Road becomes the most attractive spot in the city on New Year due to all the glitz and glamour.
However, being one of the most popular party joints in the city, a major section of the people remain high on alcohol, especially on New Year's eve. There are several tweets that suggest that MG Road and Brigade Road turn into nightmare, especially for women, on December 31 every year. Thus, people who are aware tend to avoid the spot during New Year celebrations. Check some of the tweets here:
@dhanyarajendran: The scene on New Year's Eve at MG Road and Brigade Road has been bad for years, most Bengalureans avoid going there.
@panach2811: Last I went was with my wife before 2000 seeing the behavior of the crowd I stopped going since then.
@V_R_R_K: Stopped going there 2 decades ago because of such hooliganism.
@pelori90: I avoid MG/Brigade like the plague on NYE.
@r_sabareesh: was there last year, the guys had to form a circle around the girls to safely get out. Friend promised never to go again.
@JESWANTHJ: it's the case every year crowd in brigade and mg will be totally different on 31st.
@shankaramadanp: very true it's not a new thing. It's been so since ages. Fact even sane men don't go to brigade/MG rd on 31st.
@KarthikTmuthu:Years ago I went to Brigade road at 11.30 pm on new year's Eve. The crowd was so rowdy that we decided to leave before midnight.
@Muthusundaram: Brigade road on new year is full of drunk people. 80% of guys on road are drunk, there you have to be careful.
@rnviva: I have personally been to many New Year celebrations at Brigade Road. Molestation is common.
@sureshrkt: this is new year culture in brigade road. Happens every year. This year getting reported becoz of mass molestation.