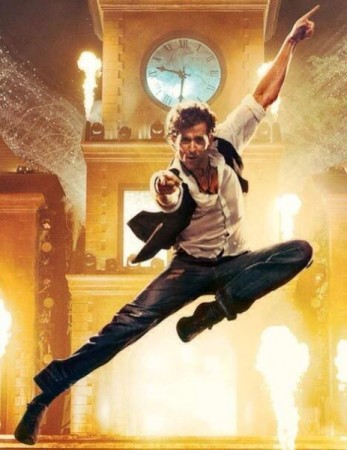 For Hrithik Roshan work comes before his health. The actor has a ligament tear in both his knees and despite that he has asked his "Bang Bang" team to continue shooting.
Roshan and the lead actress of the film, Katrina Kaif, are shooting a song sequence for their upcoming film. They will pay tribute to the legendary singer and dancer Michael Jackson in the next song, which will be released by mid-September.
During its shooting, Roshan suffered a ligament tear in both his knees.
Feeling bionic . When in pain take urself out of the equation . Focus outward. Serve! Be more. pic.twitter.com/soSIcvd2T4

— Hrithik Roshan (@iHrithik) September 4, 2014
However, the actor is not letting his health affect the shooting. Doctors have advised him to take complete rest, but the actor has insisted his team to continue shooting.
"Hrithik has a ligament tear in both his legs, which is why he has been advised to take rest. But the actor wants to shoot for the song and wrap up the film's shoot. In fact, he is adamant that they finish the shoot despite his injury," a source told Mid-Day.
The source further added that doctors have suggested him to take complete bed rest as he has been diagnosed with 40% ligament tear, but he doesn't want the entire team to suffer because of him.
So the actor shot a video of the dance steps and showed it to his doctors to take their opinion. "His doctor has reluctantly allowed him to shoot for two days; he will also be present on the sets," the source added.
This will be the third song of the film after the chartbuster hit songs "Tu Meri" and "Meherbaan". Both the songs have taken the online media by storm. Roshan and Kaif have created a magic in both the songs, which have gone viral.
Watch the songs below: