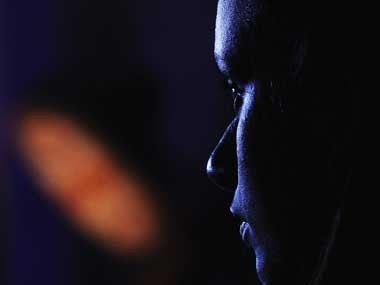 The 23-year-old woman, who fell victim to an acid attack in a Bandra railway station on 2 May, breathed her last on Saturday.
The woman's father told IANS, "Doctors removed the ventilator and other medical aids, which kept her alive, around 4pm."
Two weeks ago, the woman, Preeti Rathi, was place on ventilator support after her condition worsened with the acid eating into her right lung and leaving the left partially collapsed.
"Her lungs stopped functioning gradually. Her trachea, vocal cord, food pipe and lungs had been reduced to a lump of soft burnt mass. Since Friday, her kidneys had stopped functioning. At 3pm Saturday, she started breathing irregularly. At 4pm, her heart stopped beating," Dr Ashok Gupta of Bombay Hospital told Daily News Analysis.
"Her blood pressure levels and haemoglobin levels had stooped dangerously low. Her lungs were unable to purify oxygen and she had to be put on an extra-corporeal machine to help purify her blood," said Dr Sagar Sakle.
According to doctors, Rathi had stopped communicating with her family through writing ever since she was shifted to Bombay Hospital from Masina Hospital in Byculla.
Doctors have given up on corrective surgery as her internal wounds were grave.
Meanwhile, the 23-year-old's family has demanded the arrest of the attacker.
"We do not trust the railway police's line of investigation. We are appealing that the probe be shifted to CBI. What happened to our daughter should not happen to anyone else's daughter. The attacker has to be arrested," said Preeti's father Amar Singh Rathi.
Singh had previously signed a petition to Maharshtra Home Minister RR Patil seeking the case be taken over from Government Railway Police (GRP) to Central Bureau of Investigation (CBI).
The family was deeply upset over GRP's relaxed handling of the probe as they failed to nab the culprit and instead caught a wrong person.
It has also been reported that before her death, Preeti expressed concern for the safety of her younger siblings, Hitesh and Tanu.
"Tanu was so scared she did not attend college for days after the attack. Even now she steps out of the house only if her brother accompanies her," a relative of the family told Mumbai Mirror.