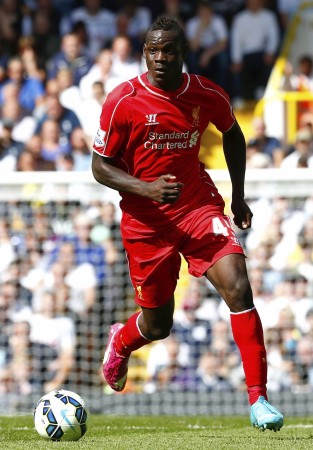 Former Inter Milan and Argentina striker Hernan Crespo feels Liverpool's new striker Mario Balotelli will not be able to score as many goals as Luis Suarez.
Suarez netted 23 and 31 goals in the Premier League in his last two seasons with the Reds, while Balotelli has only scored 13 and 14 league goals in his last two campaigns.
And Crespo, who has played alongside Balotelli at Inter, feels the 24-year-old lacks consistency and will not be able to shoulder Liverpool's goalscoring responsibilities like Suarez.
"People's judgments about [Balotelli] really come down to what expectations you have," Crespo told ESPN. "If you think he's going to score 25 goals a season, then you've got it all wrong. He's never had that consistency. He can decide a game with one amazing moment, but you can't ask him to do it all the time."
The Argentine also feels that AC Milan made a very good move by offloading Balotelli and bringing in Fernando Torres from Chelsea to replace him.
Although Torres never managed to justify his £50 million price tag, following his switch to the Blues from Liverpool in early 2011, Crespo is confident that the Spaniard will be able to recover his form in Italy.
"[Torres is] a fantastic centre forward. If you take a look at the midfield Milan have got, then he's just the right man to provide the finishes. He is guaranteed to be there in the area and he's a fast player."
Crespo says that Torres' style of play reminds him of Filippo Inzaghi, the current manager of Milan.
"He may not have stood out in terms of his technique, but he was always there to put the ball into the back of the net. He's somebody who never gives up and he's the same now he's a coach - meticulous, precise and resolute. He did a great job with the youth team."
Meanwhile, Crespo, who is currently the youth coach of Parma, revealed that he was supposed to join up former Milan boss Clarence Seedorf's coaching team and become his assistance manager.
However, he could not complete the move as Seedorf was sacked after just four months into his reign.
"We had an agreement and I was supposed to be part of Seedorf's staff with Jaap Stam," the 39-year-old said. "I was going to be his assistant coach, but then we all know what happened. I'm used to unexpected things happening."