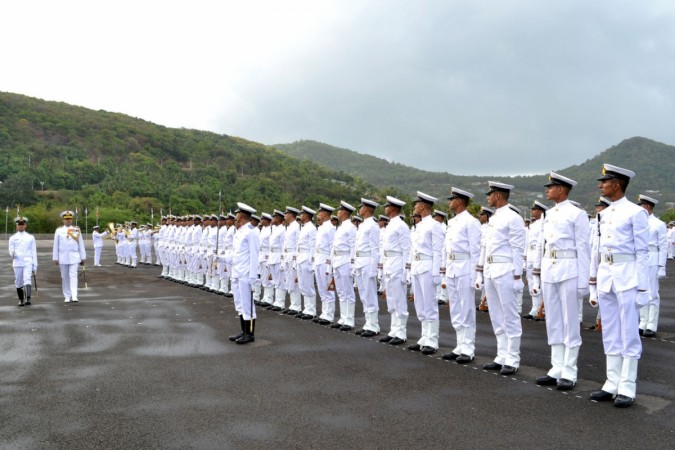 Update: 4.15 p.m. IST -- There is no evidence that Kulbhushan Jadev, an Indian national arrested in Pakistan this week, was detained from Balochistan, government sources told NDTV Saturday. India has sought consular access to "to assess the truth."
Sources told NDTV that Jadev owned a small cargo business in Dubai and may have strayed into Pakistani waters.
Original Story -- After Pakistan claimed that Kulbhushan Jadev was a "RAW officer" involved in "subversive activities," India distanced itself from the former Indian Navy employee Friday. Meanwhile, sources close to his family told the Indian Express that he became a businessman after his premature retirement and travelled all over the world for work.
Kulbhushan Jadev, as Dunya News identified him, was described as a Mumbai resident, whose father and uncle were in the police. Jadev's father, Sudhir Jadev, was reportedly an Assistant Commissioner of Police when he retired around 2008. His uncle, Subhash Jadev, is said to be the in-charge of the Bandra police station when Salman Khan's hit-and-run case was registered in 2002, the Indian Express quoted sources as saying. "He carried all the necessary documents whenever he travelled out of the country. He has travelled around the world in connection with his business," they told the newspaper.
Jadev was arrested this week from Balochistan after a raid was conducted by Pakistani security officials in the area. Indian High Commissioner Gautam Bambawale was summoned by Pakistan Foreign Secretary Aizaz Chaudhry to share information about the man who was allegedly a "serving officer in the Indian Navy and deputed to the Indian intelligence agency Research and Analysis Wing (RAW)."
Pakistan claims that one of the passports found in possession of Jadev was issued from Sangli in Maharashtra and carries the name Husain Mubarak Patel, Dunya News reported. The man allegedly entered Balochistan from the Iran border and has confessed to having links with militants. India sought consular access to Jadev, who Pakistan alleged is a RAW officer, as government sources said that there was no proof that he was arrested in Balochistan.
Meanwhile, the Rajasthan Police detained 35 Pakistani nationals in Jaisalmer as they had visa only for Mathura and Haridwar, ANI reported. Higher authorities have been informed and further action would be taken in accordance with their instructions, Kushal Chandra, station house officer of Ramdevra, said.