Australia is gearing up to host one of its biggest multi-sport events since Melbourne hosted the Commonwealth Games in 2006. Thousands of top athletes from across the globe are heading Down Under for the 21st edition of quadrennial Commonwealth Games to be held between April 4 and 15.
Gold Coast will play host to quite a few record-breakers. The Queensland city, known for his sandy beaches, is likely to witness a lot of heartwarming and inspiring stories in the coming weeks. However, the mood among the Australian sporting fraternity is presumably grim.
The national heroes of Australian sport, who according to prime minister Malcolm Turnbull, are on a higher pedestal than the country's political leaders, are dominating headlines but for wrong reasons.
The infamous ball-tampering incident, orchestrated by Steve Smith and the "leadership group" of the Baggy Greens and executed by a young batsman in Cameron Bancroft is being dubbed as a national shame.
Within a span of a session on the third day (March 24) of the recently-concluded third Test between Australia and South Africa in Cape Town, the superstars of Australian sport fell from grace.
"Cheats" has become a harsh but common word to describe the men, who were the icons of the country's favorite sport. Two of the most exciting modern day batsmen's future has been thrown into doubt. Bancroft, the eight-Test-old young batsman, is facing a nine-month ban.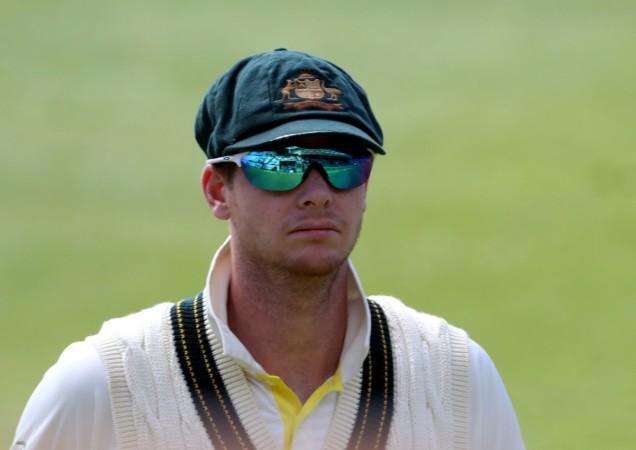 Amid the trying times, chairman of Commonwealth Games local organizers Goldoc, Peter Beattie believes the upcoming Games will help restore Australia's "national standing".
"Cricket has obviously damaged our national standing but the Commonwealth Games will restore it, very simply," Beattie was quoted as saying Saturday, March 31 by Agence France-Presse.
"Because the measures that have come in for drug-testing means these will be the cleanest Games, they'll be friendly Games and at the end of it our reputation globally will be restored," he added.
'Devasted and gutted' by ball-tampering incident
Meanwhile, Goldoc chief executive Mark Peters said: "We are all devastated and gutted by the events in South Africa. Everyone in Australia and around the world is working to get back to what the great values are - fair play, equity. It's winning when you get within the white lines, within the rules."
He added: "Every time an athlete talks we will see a genuineness and we will see people talking about what's good around sport."
With world-class competition venues meticulously planned and prepared, Gold Coast is gearing up for the opening ceremony on April 4. Beattie is upbeat about the host city's ability to deliver a successful show.
As many as 40,000 extra seats have been added by the Games' organizers due to increase in demand and that can only be seen as the first step towards repairing the reputation of the sport in the country.