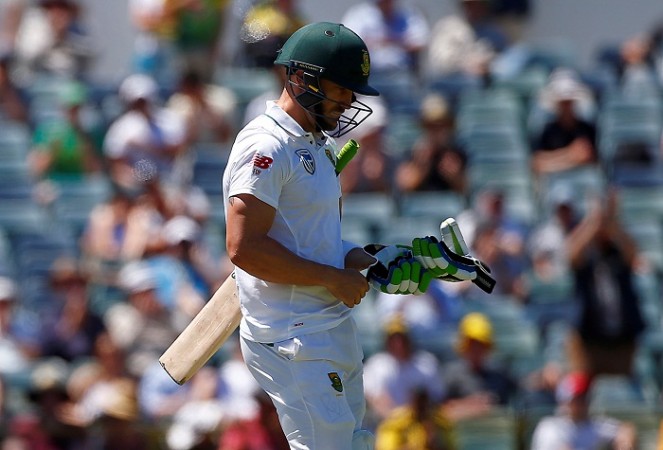 South Africa captain Faf du Plessis has been in the thick of things after ICC charged the player for ball tampering during the second Test match against Australia in Hobart. The ICC was involved in a three-hour hearing at the Adelaide Oval on Tuesday, and the player has been found guilty for his actions. But he will be available for the third Test, starting Thursday. The right-hander was also fined his entire match fee from the second Test.
Du Plessis was charged by the ICC for "changing the condition of the ball" during the second Test last week. The cricket board felt that the South African player broke the code of conduct, although the Proteas had stood by Faf du Plessis, defending their captain. There is a match footage, which shows the skipper with something in his mouth, thought to be mint and later rubbing his saliva on to the ball.
There is, however, no harm in making the ball shine. The laws of the game allow players to ''polish the ball provided that no artificial substance is used and that such polishing wastes no time".
The hearing took place for a long time before the ICC came up with their verdict.
"The decision was based on the evidence given from the umpires, who confirmed that had they seen the incident they would have taken action immediately, and from Mr Stephenson [MCC head of cricket John Stephenson], who confirmed the view of MCC that the television footage showed an artificial substance being transferred to the ball," ICC said in a statement.