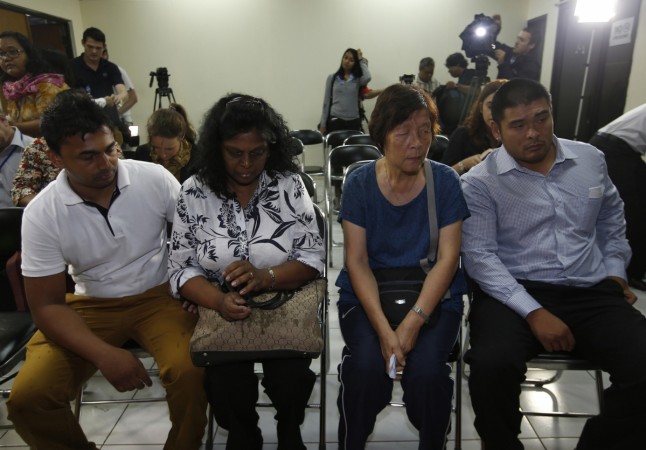 Australia has been trying to convince Indonesian authorities to not execute the two "Bali Nine" members, who were apprehended in April 2005 for trying to smuggle a massive amount of heroin from Indonesia to Australia.
Prime Minister Tony Abbott reminded the Asian country that it owes Australia $1 billion worth of aid which was provided to it after the 2004 tsunami.
Abbott has played the last card by asking Indonesian authorities to repay Australia's generosity by sparing the lives of Andrew Chan and Myuran Sukumaran.
"Let's not forget that a few years ago when Indonesia was struck by the Indian Ocean tsunami, Australia sent a billion dollars worth of assistance," Abbott said, Sydney Morning Herald reported.
"We sent a significant contingent of our armed forces to help in Indonesia with humanitarian relief and Australians lost their lives in that campaign to help Indonesia."
Abbott assured that Australia would always be an ally to Indonesia and would always be there to help them. However, he warned that if the Muslim-dominated country decides to go ahead with the executions, their future relations would suffer great deal. "We can't just ignore this kind of thing, if the perfectly reasonable representations that we are making to Indonesia are ignored by them."
Abbott, like many other Australian leaders, has repeatedly stated that while drug trafficking is a serious crime, sentencing prisoners arrested on drug charges to executions makes him "sick to the stomach".
Chan and Mayuran, then aged 24 and 21 respectively, were arrested by the Indonesian Police for organising a Bali "holiday" for seven other young Australians in April 2005. Many reports have suggested that the duo have reformed while in prison and are even helping other prisoners with rehabilitation.
It was announced last week that the duo would be flown to Yogyakarta and then driven to Cilacap in Central Java province near Nusakambangan Island, home to a high-security prison. However, there have been some delays to the execution, which Abbott called an "encouraging straw in the wind".
Abbott clarified that this was not a sign of clemency and further warned Indonesia that there would be consequences if the pair are executed.
"Yes they have done a terrible thing, yes they deserve a long, long time in jail, but they don't deserve to die," Abbott said, according to The Australian. He also described Chan and Sukumaran as "thoroughly reformed characters" and said it would be an error for Indonesia to execute them when they were helping so many other drug offenders rehabilitate."