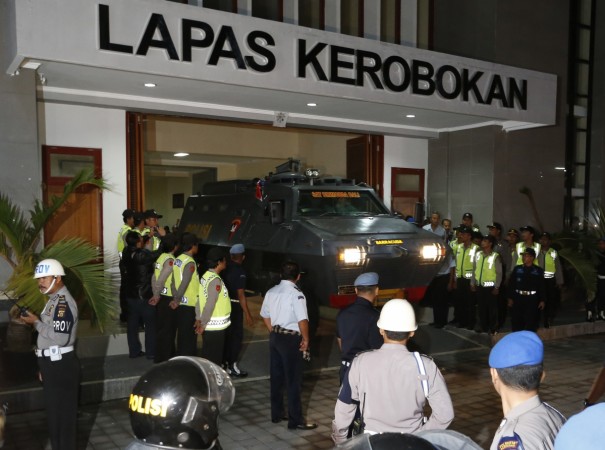 Two 'Bali Nine' Australian drug smugglers were transported to the infamous Nusakambangan island on Wednesday for their executions, despite mounting international pressure on Indonesia to spare offenders from the death penalty.
Myuran Sukumaran, 33, and Andrew Chan, 31, were flown to Cilacap, on Java island, from where they were taken to Nusakambangan island to face a firing squad.
The two, said to be ringleaders of the 'Bali nine' drug trafficking gang, were given a death penalty in 2006 for attempting to smuggle about 8 kilograms of heroin out of Indonesia, but Australia has denounced the death sentence, calling Jakarta to stop the executions.
"We frankly are revolted by the prospect of these executions," Australian Prime Minister Tony Abbott said, according to AFP.
"There were some suggestions earlier that perhaps at least some people in the Indonesian system were having second thoughts. But I am afraid those signals seem to be dissipating," he said, adding that he hoped for a "change of heart in Indonesia".
However, Indonesian President Joko Widodo seems set on going ahead with the executions, despite facing an international outcry over the execution of six drug smugglers in January, five of whom were foreigners, including those from Brazil and Netherlands.
The execution date of the two Australians is unknown, though the movement indicates it may happen soon.
The process for the executions were "95 percent" complete, Attorney-General Muhammad Prasetyo had said on Tuesday.
There is usually a 72-hour public notice before the executions are conducted.
However, some legal experts suggest that the executions would be a breach of law as one of the appeals by the duo against the President's rejection of clemency is still pending, Reuters reported.
Chan and Sukumaran were reportedly aware of their movement to the island when the guards came into their cells early on Wednesday, and sent out messages such as 'Thank You' and 'Goodbye Bali', according to reports.