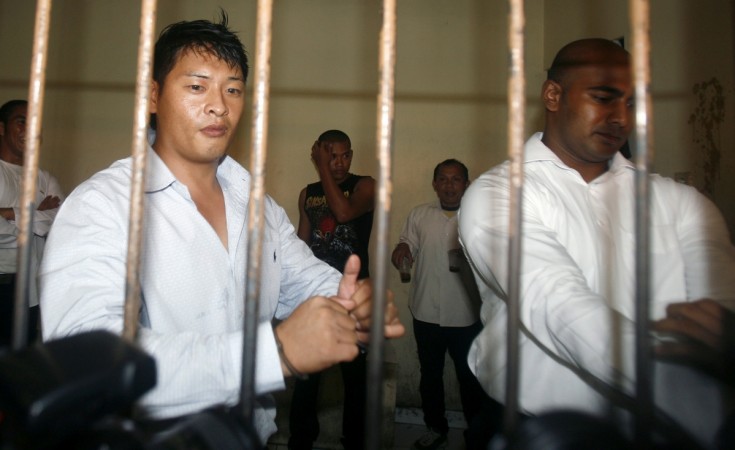 Indonesian authorities have approved the transfer of the Bali Nine duo ― Andrew Chan and Myuran Sukumaran ― from the Kerobokan prison to the penal island referred to as "Indonesia's Alcatraz" for their execution.
The Australian citizens, who were ringleaders of the so-called Bali Nine group of heroin smugglers, have been imprisoned in Indonesia since 2005 for trying to smuggle heroin from the country. The duo is due to face a firing squad this month.
Momock Bambang Samirso, the head of Bali prosecutor's office, has confirmed that he received permission from the Justice and Human Rights Ministry to take Chan and Sukumaran out of Bali for execution, reports abc.
The authorities are expected to meet up on Friday morning to decide the logistics and coordinate with other prisons, to arrange their relocation.
"It is not possible today, but soon, as soon as possible. We don't have a target. The sooner the better," Samisaro was quoted as saying by the Sydney Morning Herald.
He also promised to give Chan, Sukumaran and their families 72 hours notice of their executions. However, the officials are trying to keep the transfer as secretive as possible.
Chan and Mayuran, then aged 24 and 21 respectively, were arrested by the Indonesian police for organising a Bali 'holiday' for seven other young Australians in April 2005.
While seven other members of the 'Bali Nine' admitted to their crime of being "drug couriers," the duo facing execution soon, had denied their involvement in the crime and blamed the couriers for implicating them. However, concrete proofs against them, proved their statements wrong.
The duo is likely to be flown to Yogyakarta and then driven to Cilacap in Central Java province near Nusakambangan Island, home to a high-security prison.
The decision to execute them comes despite pleas from Australia's Deputy Leader of the Labor Party leader Tanya Plibersek and Deputy Leader of the Liberal Party Julie Bishop in the Parliament.
Plibersek pointed out the example of her husband's drug conviction and how he has changed ever since. If he was caught for a similar crime in Indonesia instead of Australia and was sentenced to execution, the world would have missed on a lot, she added.
"They would have missed out on the three beautiful children we have had together. They would have missed out on a man who spent the rest of his life making amends for the crime that he committed," she was quoted as saying by The Guardian.
Meanwhile, Bishop warned it was Indonesia that would lose most from executing Chan and Sukumaran and added that she hoped the country would spare their lives. "Both men are deeply, sincerely remorseful for their actions. Both men have made extraordinary efforts to rehabilitate."
Around 1,70,000 people, among whom 1,40,000 are Australians, have signed a petition calling for clemency for the Bali Nine duo.