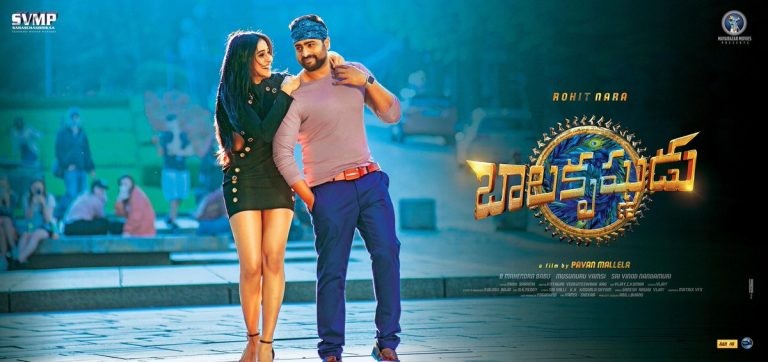 Piracy is likely to take a toll on the of box office collection Balakrishnudu, starring Nara Rohit, Regina Cassandra and Ramya Krishnan, as the full movie has been leaked online for download.
Nara Rohit, who is nephew of Andhra Pradesh Chief Minister N Chandrababu Naidu, has starred in around 15 movies in his acting career spanning nine years. But he is still struggling for that big break in his career. In bid to get it, he has tried to do a commercial movie as a mass hero in Balakrishnudu.
Balakrishnudu released with movies like Mental Madhilo, Hey Pillagada, Nepoleon and Julie 2. But it was bigger than the others in terms of its budget, hype, promotion and screen count. The movie was expected to get a bigger opening than others and make good collection at the box office.
As predicted, Balakrishnudu debuted to good response, but the full movie has now allegedly been leaked online, just one day after it hit the screens, and is available for download on a couple of websites.
Balakrishnudu has garnered mixed talk from the audience and critics, and the word of mouth is expected to take a toll on its collection at the box office. Its piracy is set to hit the profits of its makers and distributors a little more.
The makers have already take action to take down the full movie downloads on some websites. But they could not do so with websites run by the notorious gang that offers six different versions of Balakrishnudu with filesizes varying from 2.3GB to 200MB for download.
Some viewers, who watched the pirated copy of Balakrishnudu, say it is not good as it has bad sound and picture quality.
However, this may not be enough to stop other filmgoers from downloading it illegally, as the movie has got a mixed response.
Movie buffs who do not want to spend money on it may resort to watching its pirated copy, which may end up causing losses to the producers and distributors of the film.