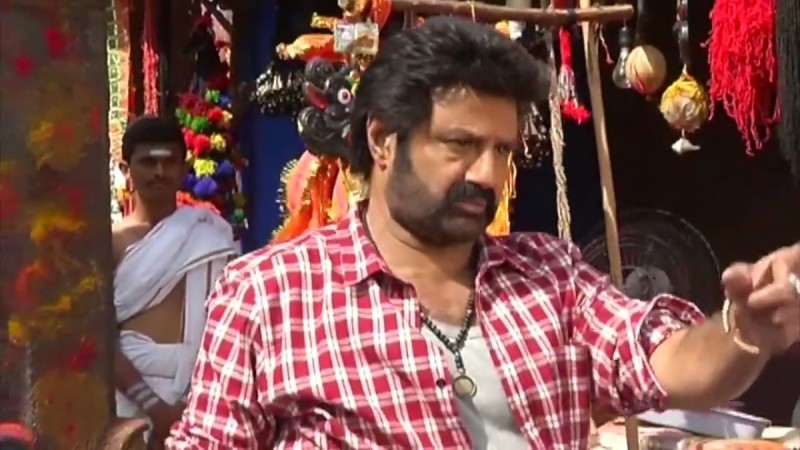 Tollywood superstar Nandamuri Balakrishna, who courted a controversy by slapping one of his fans in Nandyal on Wednesday, has a history of his bad bahaviour towards his fans and assistants.
Maintaining the stardom and fans' craze is not everyone's cup of tea. One needs a lot of patience, when he or she meets the crowd of crazy fans, who go to any extent to show their love and take a selfie with their faviourite stars. An actor goes through a lot of pain in the public, where fans try to own the stars and cause them inconvenience.
Most of the time stars wear fake smiles on their faces when they encounter such situations. Sometimes things go out of control, forcing them to lose their cool at least once, which is acceptable. But the repeated displaying of the short temper is not good and may land the actor's career in trouble.
Balakrishna, the son of late legendary actor and chief minister NT Rama Rao, is one of the most popular actors in Tollywood. Whenever he makes a public appearance, the atmosphere there will be surcharged with his crazy fans' laud cheers – Jai Balayya. He has often tried his best to keep himself cool and pose with them for photos.
But of late, actor-turned-politician Balakrishna is often seen losing his temper in public in recent months. On several occasions, the TDP MLA from Hindupar was seen slapping his fans and assistant and also made it to the headlines for his bad bahaviour. We bring you the details and videos of five such incidents. Continue to see them below.
1 Balakrishna slaps a fan in Nandyal
Balakrishna was returning to the hotel after campaigning for the TDP candidate in Nandyal by-election on August 16, when a die-hard fan apparently stumbled and fell on him. The actor was furious over this incident and gave this fan a tight slap on face and pushed him away. Then he walked away in anger.
2 Balakrishna beats his assistant
Balakrishna's 102nd movie, which is directed by KS Ravi Kumar, was launched in the first week of August and it was attended by several dignitaries from the Telugu film industry. The actor was getting ready for the first shot of the film, when he lost his cool and slapped his assistant on his head. The issues created a lot of buzz in the media.
3 Balakrishna's rude behavior at Gautamipurtra Satakarni special screening
Balakrishna had displayed his rude behavior at the special screening of Gautamipurtra Satakarni in Bramaramba Theater, Kukatpally, Hyderabad in the second week of January 2017. He had hit on the hand of a fan named Harsha, when latter tried to take a selfie with him. As a result, his mobile was dropped on the ground. Later, Harsha posted a video clearing the air, when it became big issue in the media.
4 Balakrishna abuses his fans
The Nandamuri hero was posing with his fans one by one at an event in June 2017. On this occasion, he was seen abusing some crazy fans and threatening them when they started pushing eagerly to click photos with him. The video, which had gone viral on the media, showed him using sentences like 'Peekaalaa ochi?' and 'Entra lukku, pudingi laagaa?' on this occasion.
5 Balayya slaps his fan in Tirupathi
Along with few other TDP members, Balakrishna visited Tirupathi in January 2014. While he was returning after having the darshan of Lord Venkateshwara, a crazy fan tried to obstruct him. The actor got very angry and hit him hard.