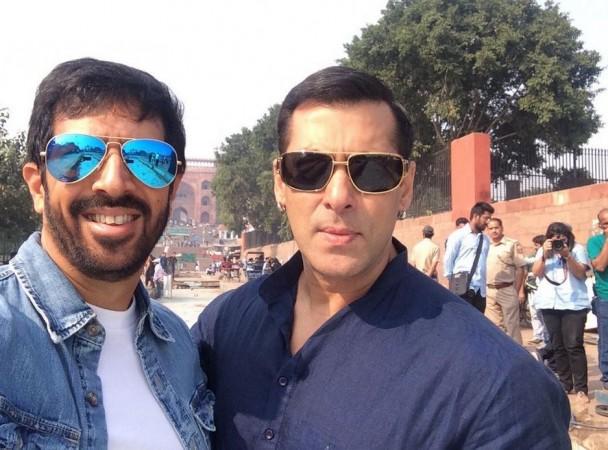 After the release of Salman Khan's "Bajrangi Bhaijaan" on 17 July, director Kabir Khan has Saif Ali Khan and Katrina Kaif starrer "Phantom" lined up for release this year.
Post these two films, Kabir is looking forward to make a biopic and recreate the life of a legendary person.
In an interview with DNA, Kabir said: "I love biopics and if something interesting comes up I will definitely go for it. I love drawing from history — contemporary history. Biopic by definition means extracting from reality. Hollywood has done it brilliantly — Drawing from their contemporary history and making great stories. We have a richness of stories and people. We don't do enough of it. It will be great to recreate someone's life and times.
"One has to do a lot of research and know if the subject lends itself to good screenplay," said the director.
"In Hollywood films there are many to count, but in Hindi 'Paan Singh Tomar' really impressed me. The film has captured the times, the man's life brilliantly. It worked at all levels for me," added Kabir.
If the director ever zeroes in on a subject, it would be interesting to see if he ropes in "Bajrangi Bhaijaan" actor Salman to play the lead role. Earlier, Kabir and Salman had teamed up for "Ek Tha Tiger" (2012).
Of late, biopics, especially on popular sportsmen, have become a trend of sorts in Bollywood.
While Farhan Akhtar depicted the life of Indian athlete and Olympian Milkha Singh in "Bhag Milkha Bhag", Priyanka Chopra portrayed the life and success of five-time world champion and Olympic medal-winning boxer, Mary Kom in a biopic of the same name.
Biopics on current Indian cricket captain Mahendra Singh Dhoni, former Indian cricket captain Mohammad Azharuddin, air-hostess Neerja Bhanot, actor Sanjay Dutt and Indian prisoner Sarabjit Singh are also set to hit theatres in coming years.
Salman is also producing a film on the legendary wrestler Gama Pehalwan, which is in its initial stage of development.