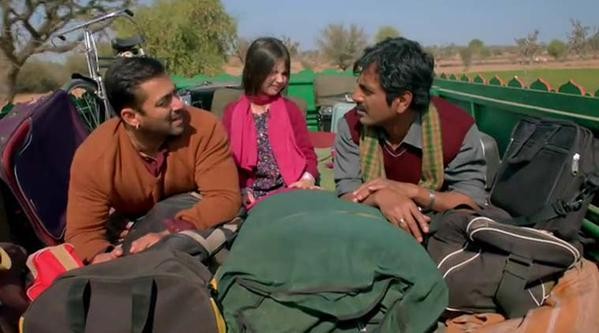 Salman Khan and director Kabir Khan have refuted reports of the sequel to one of the biggest Hindi movies of 2015, "Bajrangi Bhaijaan," but rumours keep surfacing every now and again.
Salman, director Kabir and Nawazuddin Siddiqui recently met at a hotel in Mumbai, which gave rise to the speculation that the sequel to the blockbuster movie of 2015 is in the pipeline. Salman and Kabir were speaking a lot during their meeting and later Nawazuddin joined the discussion, BollywoodLife.com reports. However, it is not sure if the three discussed about making "Bajrangi Bhaijaan 2."
Salman previously denied the reports of making a sequel to the film, but at an award function, the actor jokingly said, "This time we will have to get someone back from Pakistan." So will the blockbuster team reunite again to make the second part of "Bajrangi Bhaijaan?"
While we wait for the official announcement from the makers of the film, there is another report that might make fans happy. Kabir has confirmed that he is teaming up with Salman for the third time. But the director also said that he has other projects in hand and is not sure, which film will go on the floors first.
"I haven't decided which one will go on the floors first," Kabir told Mumbai Mirror.
Kabir and Salman first worked together in "Ek Tha Tiger," which was released in 2012. The film became a blockbuster hit of 2012 and went on to earn Rs 198 crore at the domestic box office. Three years later, Kabir and Salman teamed up again for "Bajrangi Bhaijaan." The film, which was released in July 2015, became Salman's first Rs 300 crore grosser in India and went on to break several records box office records.