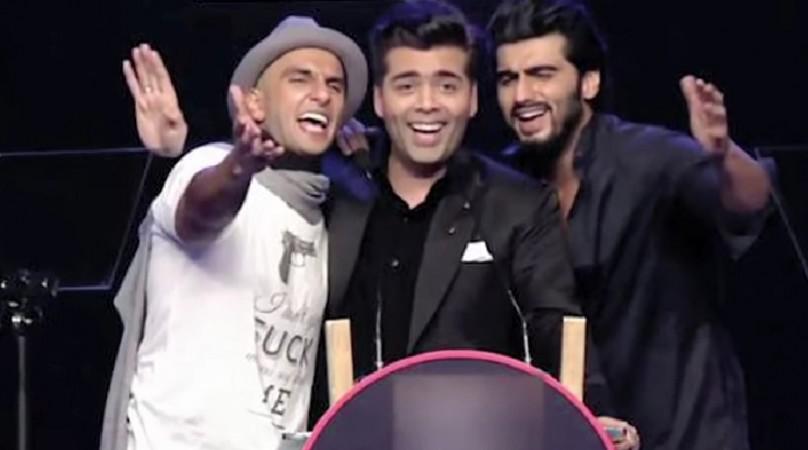 The controversies surrounding the All India Bakchod (AIB) roast show featuring Ranveer Singh, Arjun Kapoor and Karan Johar, don't seem to die down.
While some protesters filed police complaints accusing them and many others involved in the show of having indulged in obscene behaviour and using abusive language in a public place, some stood in support.
However, most of the Bollywood celebs found the show insulting including Aamir Khan, who expressed his disappointment over the show. But, Aamir's opinion didn't go down well with a certain section of people who pointed out that Mr. Perfectionist had produced a film "Delhi Belly", which was full of abusive language.
Later, Shah Rukh Khan too expressed his opinion, saying that as a popular actor, one needs to be careful about what he says, although his chose not to take sides.
The latest celeb to speak against the show is director-producer Sanjay Leela Bhansali.
Bhansali, who is directing Singh in his ambitious project "Bajirao Mastani", has reportedly made some harsh comments on Singh, referring to his role in the show as "cheap". He further added that Singh and Kapoor should learn how to behave like stars from Shah Rukh Khan and Salman Khan.
"You guys are idiots. Stars don't behave like this. Learn from SRK and Salman. Don't be a chichora. Being a public figure, you should know how to conduct yourself." reported Bollywood Life.
AIB is a comic group comprising Ashish Shakya, Tanmay Bhat, Rohan Joshi and Gursimran Khamba. The AIB Roast panel also included former "MTV Roadies" head Raghu Ram, stand-up comedians Aditi Mittal and Abish Mathew and film critic Rajeev Masand.