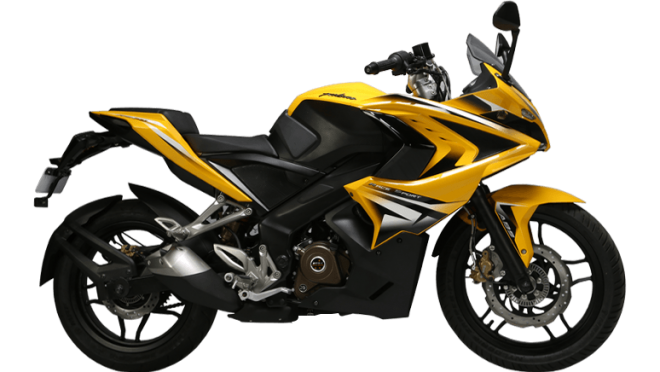 Domestic two-wheeler and three-wheeler manufacturer Bajaj Auto Ltd continues to witness a decline in its market share, as the company declares an 18 percent drop in its overall sales volume in March on year-on-year basis.
The main drag on its poor sales is a 22 percent drop in its two-wheeler sales to 209,937 units in March as compared to the same month last year. Overall, motorcycle sales went down by 4 percent to 3.29 million units during the financial year 2014-2015.
Speaking on the disappointing sales numbers for March, company's MD Rajiv Bajaj said in an interview with CNBC-TV18 that he was confident the company had "turned the bend" and that a slew of recent and upcoming launches at both the economy and premium segments would help regain market share.
However, the company saw sales of its entry-level motorcycles going up from 35,000 in January to about 60,000 in March, helped by the recent launches of the Platina ES and a refreshed CT100.
Overseas Demand Hit by Turbulences in Key Markets
On the exports front, the company is hit by uncertainties in its key markets Egypt and Nigeria, with sales plunging by 16 percent to nearly 99,000 units in March compared to same period in 2014.
"Egypt, for example, had a lot of foreign exchange issues. Egypt is a big market for us for three-wheelers and fortunately for now that seems to have been sorted," said Rajiv.
In Nigeria, the company's average sales in the final quarter fell to as low as 10,000 motorcycles a month compared to 40,000 motorcycles a month in the previous quarter. The company expects two-wheeler market in Nigeria to get back on track following recently-concluded general elections.
Domestic Demand Remains Subdued
On the domestic side, Bajaj Auto attributes the fall in sales of motorcycles to subdued demand in rural areas and the company is now pinning hopes on the upcoming wedding season in April and May to see a revival in its sales number.
"It has been a challenging year in the second half... Data very clearly shows that 100cc bikes in general have slowed down very dramatically. Typically the 100cc bikes used to sell a lot in rural markets. I think it is largely indicative (of a rural slowdown)," said Eric Vas, president of motorcycle business at Bajaj Auto, to Hindustan Times.
The Pune-based company launched two variants of the Pulsar RS200 motorcycle in March, priced at Rs 1.18 lakh and Rs 1.30 lakh (ex-showroom Delhi), the most expensive models so far by the company.
Market share of Bajaj Auto in the sports bike segment currently stands at 43 percent, a segment which occupies less than 1 percent of the total motorcycle market in India. The Pulsar range contributes to around 40 percent of company's total two-wheeler sales.
"Weakness in domestic motorcycle demand, market share loss in motorcycles, and lack of presence in the fast-growing scooter segment would keep Bajaj's domestic sales under pressure. Further, export growth is under a cloud due to weakness in the economies and currencies of countries to which Bajaj exports," said analysts at IIFL Institutional Equities in a recent report, according to Business Standard.
The stock price of Bajaj Auto closed at Rs 2,034.50 on Monday on the National Stock Exchange (NSE), continuing its downtrend from a 52-week high of Rs 2,491.25 in late January.