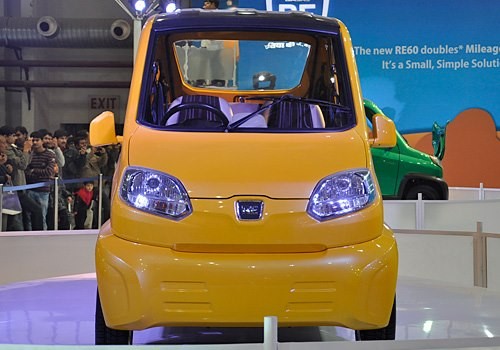 Bajaj Auto Ltd plans to roll out 5,000 units of its quadricycle, codenamed RE-60.
Announcing its plans, Bajaj Auto Managing Director Rajiv Bajaj said that the company will start the production of the vehicle only after the government issues regulations for such kinds of vehicles.
Bajaj Auto, India's second largest two-wheeler maker, is waiting for the government's issuance of regulations for this type of vehicle in India. Bajaj's new quadricycle falls between a traditional auto rickshaw and a car. The vehicle is the first of its kinds in India.
"I am hopeful that it will happen this year. It will take a few more months for the government to conclude the report," said Rajiv Bajaj.
Talking about the report of the committee, RC Maheshwari, Bajaj Auto's president for commercial vehicles, said "The government has given us an in-principle approval to create this new class of four-wheelers or quadricycles."
"A committee is working on regulations and norms for such vehicles. We understand that the process for the final inclusion of this new class in the commercial vehicles segment will take a few months more," he added.
However, the company is yet to talk about the pricing of the car for the Indian market. Reports said that it is expected to be priced around Rs 1.5 lakh. The company is also mulling over its export as several countries are considered good markets for the vehicle.
"In terms of exports, the vehicle would be relevant to all markets to which we export our three wheelers. So markets in Asia such as Sri Lanka, Bangladesh, besides African markets like Nigeria, Tanzania, Kenya and Uganda, as well as Latin American markets like Columbia and Mexico are promising," RC Maheshwari said.