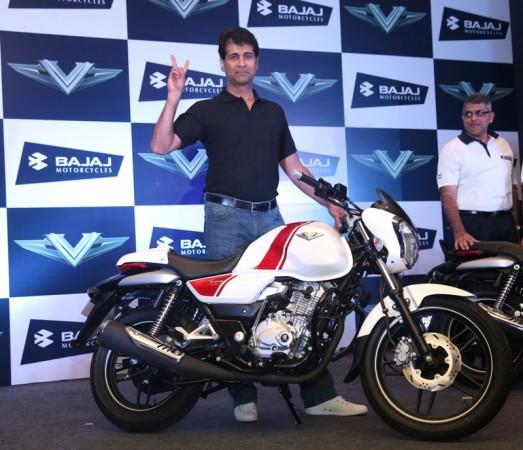 Pune based two and three wheeler manufacturer Bajaj Auto has been receiving overwhelming response for its new motorcycle -- the V -- launched in March this year. The motorcycle made from the metal of the dismantled INS Vikrant has recorded sales of 1 lakh units in India within four months of its entry into the market. Buoyed by the response, Bajaj is planning to add two new bikes under the V brand.
"In the value segment, our market share is quite low. V is the single biggest opportunity for us to better our share in the value segment. We will launch a new SKU from same platform over the next 18 months at a gap of every six months. We will have a very strong foothold in this segment," said Rajiv Bajaj, managing director, Bajaj Auto, in the annual general meeting of the company at Akurdi in Pune.
Reports indicate Bajaj Auto is working on V20 and V40 models, as the company already has 200cc and 400cc engines. The company will roll out the next V based motorcycle in India by November this year. With the new launches, Bajaj Auto is expecting to increase its market share in the executive commuter space from the current 40,000 units per month.
Rajiv Bajaj also clarified the company has no plans to re-enter the scooter segment of the country. "We don't have any plans to re-enter into scooter segment. Monthly domestic motorcycle market is of 8-9 lakh units per month. Bajaj does some 1.5 lakh motorcycles per month. So there is a potential to do 7 lakh per month. Scooter market is 4,00,000 per month and so it is logical for us to chase the motorcycle market than the scooter market," Business Standard quoted Rajiv Bajaj as saying.