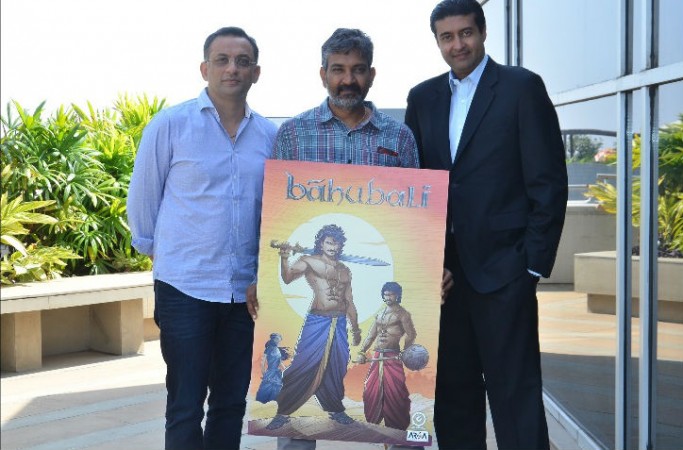 "Bahubali: The Beginning" (Baahubali) director SS Rajamouli and producer Shobu Yarlagadda will attend at the 68th Cannes Film Festival, where they will also take part in a panel discussion.
The 68th Cannes film festival is going to be held from May 11 to 22. The "Bahubali" team will participate in a panel discussion titled 'Increasing the Intensity and Scale of Epic Film Experiences through Virtual Reality (VR)' at the NEXT Pavilion on May 16. Rajamouli, Shobu and Raja Koduri, the vice president of Radeon Technology Group (RTG), will talk about VR at the Marché du Film, a film market event.
The panel will discuss new opportunities that a storyteller has today through VR, to create experiences with unprecedented scale and immersiveness, the need for new technology and powerful graphics processors (GPUs) to build these experiences, challenges in VR production, and new ways to distribute these experiences to reach a mass audience, according to IANS.
The panel will be moderated by Patrick Frater, the Asia Bureau Chief, Variety. The discussion, which will take place alongside the Cannes film festival, will be streamed live on the official Facebook page of "Bahubali: The Beginning" and the AMD group, of which RTG is an autonomous graphics division. The film will have a special screening at Palais K at the Marché Du Film venue in Cannes after the discussion.
RTG has driven innovation in high-performance computing, graphics, and visualisation technologies for more than 45 years by building blocks for gaming and immersive platforms. RTG is currently working in association with Arka Mediaworks to create a first of its kind, path-breaking VR experience based on "Bahubali."
"Bahubali: The Beginning," starring Prabhas and Rana Daggubati, was a successful blockbuster at the box office. The movie has been lauded for its production values and cinematic brilliance. "Bahubali: The Conclusion" is the second part in the "Bahubali" franchise, which is tipped to be made on a higher budget than its predecessor.