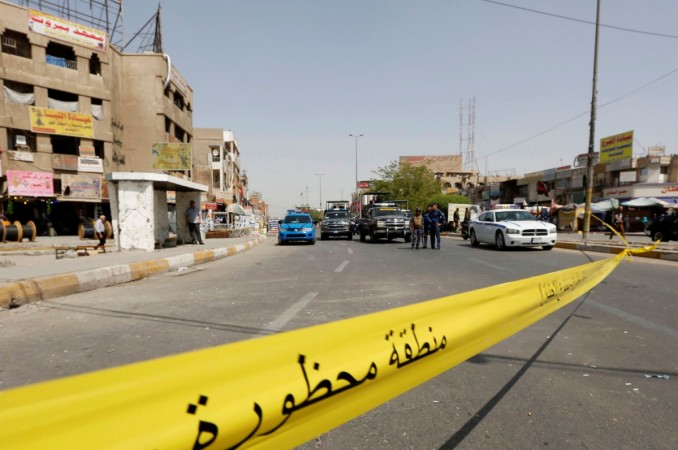 At least 31 people were killed and 30 were wounded when a suicide bomber targeted Shi'ite Muslims gathered in Iraq's capital Baghdad on Saturday. The Islamic State of Iraq and Syria (Isis) has claimed responsibility for the attack through its Amaq News Agency, said SITE Intelligence Group.
The Shi'ite Muslims were gathered at a busy market in the city's northern district, al-Shaab, to observe Ashura rituals. The day is observed to mourn the killing of Prophet Mohammad's grandson Hussein in the seventh century. People had gathered inside a tent in the market area.
The suicide bomber detonated his explosive vest while standing in the middle of the gathering in the tent.
Some of the people gathered there were to mourn the death of a local resident, authorities told Reuters. The attack comes at a time when Iraqi forces are preparing to retake the city of Mosul from the jihadist group.