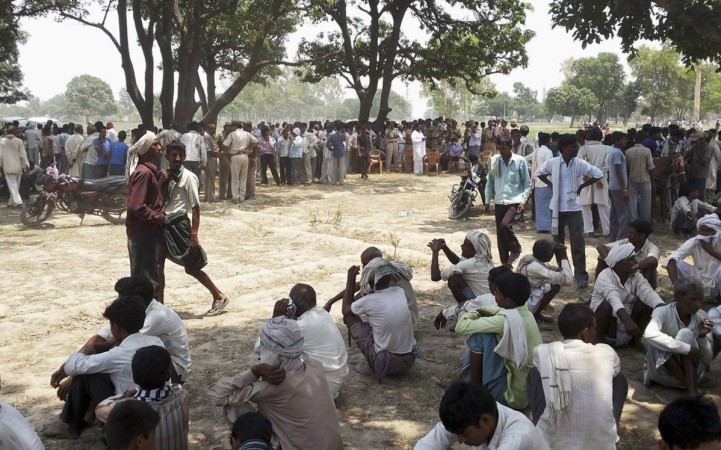 It was on the night of 27 May that two girls, aged 14 and 15, stepped out of their house in the Katra village of Baduan, Uttar Pradesh to answer nature's call. The two were abducted, gang-raped and their bodies were found hanging from a tree the next day.
Now, in a bid to curb sexual attacks in the village, an NGO has come forward to build toilets in Katra.
Sulabh International announced on Sunday that the organisation will construct toilets in all houses of Katra Shahadatganj village, where the two sisters were brutally raped and killed when they went to relive themselves on the fields.
"Any woman defecating in the open is vulnerable and the central government must acknowledge the issue. Resources will only pour in then," PTI quoted Sulabh founder Bindeshwar Pathak.
Hailing new Prime Minister Narendra Modi for coining the slogan "toilet first, temple later", Pathak also expressed his wish to work with the government, to make one toilet available in every house.
"We are just setting an example by adopting this village as the issue of toilet was the main reason behind both the deaths," he said.
According to the WHO, around 65 percent of people in Indian villages defecate in the open. In villages, women venturing out in the dark often has its perils. The incidents of sexual attacks and sexual exploitation are higher in villages, given the circumstances.
In a similar incident back in April, four girls from Bhagana in Haryana, who had gone to answer nature's call, were abducted. Their dead bodies were later found dumped at the Bhatinda railway station. All were raped.
Hindustan Times carried a report on 30 May, stating majority of rapes in rural areas have occured when the victims had gone out in the open to answer nature's call.
"According to National Crime Record Bureau, UP is at the 22nd place as far as crime is concerned. Here, 10 rapes are reported everyday on an average, of which 60-65 per cent took place when women went to attend nature's call in the open," the daily quoted Inspector General of police (STF) Ashish Gupta.
The report futher highlighted that Uttar Pradesh Human Rights Commission has reportedly taken note on complaints of sexual assault on women who go out in the open to answer nature's call.