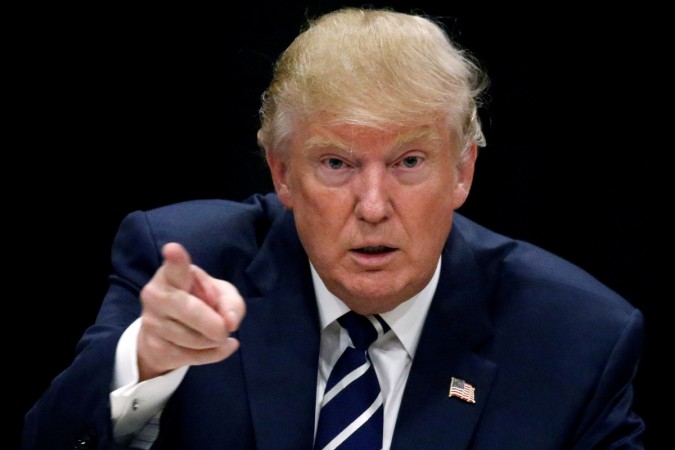 US President-elect Donald Trump called the recount called by the Green Party in Wisconsin, a state he had narrowly won during the presidential elections, a scam on Saturday. He also said that the Democracts retracked about accepting the election results.
The democratic party has also joined the Green Party's Jill Stein in asking for a recount now. Clinton's campaign even though it said it would join the recount said "we had not uncovered any actionable evidence of hacking or outside attempts to alter the voting technology, we had not planned to exercise this option ourselves."
"The Green Party scam to fill up their coffers by asking for impossible recounts is now being joined by the badly defeated & demoralized Dems. The Democrats, when they incorrectly thought they were going to win, asked that the election night tabulation be accepted. Not so anymore!" tweeted Trump on Saturday.
He also said that the election result should be respected, not "challenged and abused."
The recount sought by Stein, who received a small fraction of votes, comes in the wake of accusations that Russians may have hacked the US elections to make it in favour of Trump. The president-elect has shown interest in creating peaceful relations with Vladimir Putin after winning.
This election cycle was unique in the degree of foreign interference witnessed throughout the campaign: the U.S. government concluded that Russian state actors were behind the hacks of the Democratic National Committee and the personal email accounts of Hillary for America campaign officials, and just yesterday, the Washington Post reported that the Russian government was behind much of the "fake news" propaganda that circulated online in the closing weeks of the election," said Marc Erik Elias, an election lawyer for the Democratic candidate.
He also said that the Clinton campaign would participate in recounts in the closely contested states of Michigan and Pennsylvania if they are arranged.
"After a divisive and painful presidential race, reported hacks into voter and party databases and individual email accounts are causing many Americans to wonder if our election results are reliable," Stein said on her website.