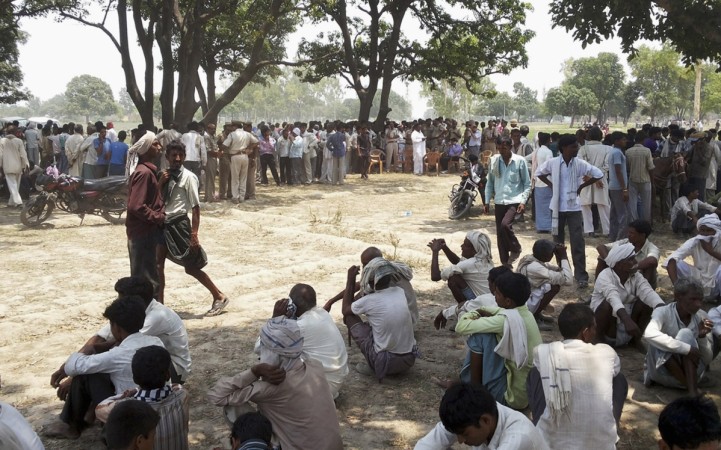 The father of one of the two girls found hanging from a tree after being allegedly gang-raped has lashed out at a compensation offer made by the government saying it was not compensation they are in need of, but justice.
Pressing for a CBI probe in the incident, the family of the victims had said earlier on Saturday that it was more gruesome than the 16 December Delhi gang-rape case and demanded the culprits to be hanged publicly. The incident is the second example after the 2013 Nirbhaya case, that has grabbed an overwhelming international media attention.
"We want justice and not compensation. The manner in which the entire world saw our innocent girls hanging, we want that in the same manner it should watch the culprits being hanged. They should be hanged publicly," the father of one of the girls said.
On Saturday, the Uttar Pradesh Chief Minister Akhilesh Yadav said that his government was ready for a CBI probe into the gang-rape and murder of the two girls, reports said.
Meanwhile, Congress leader Rahul Gandhi, earlier in the day visited the family of the two sisters, who demanded a CBI probe into the matter refusing to take any compensation. Rahul said that he agreed with their demand for a CBI inquiry and slammed Yadav for mishandling the case.
"Compensation is not enough for the family, justice must be delivered," he said.
The Congress vice president met the family at their homes and also visited the site, where the bodies of the two cousins were found hanging on Tuesday.
The 14 and 15-year-old sisters had gone missing from their home on Tuesday night after they stepped out to go to the bathroom.
They were allegedly abducted by some men from the village. Shocked and bewildered villagers were confronted with the scene of the two girls hanging from a mango tree in an orchard, the next morning.
On Saturday, a fifth suspect was arrested in connection to the shocking crime.
On Friday, two policemen were arrested and booked for negligence of duty; they will also be probed for their alleged role in the horrific act itself.
As pressure mounted, the Uttar Pradesh government on Friday promised to set up a fast track court to punish the culprits.
This came after the edgy Yadav, chose to entangle himself in yet another controversy by counter questioning journalists on Friday when asked about the inexcusable rise of violence against women in his state.
"Aapko toh khatra nahin hua?" (it's not as if you faced any danger?) the Chief Minister shot back at a stunned group of journalist.
This comes only a month after his father and Samajwadi party chief Mulayam Singh Yadav had made a controversial statement on the issue of rape saying, "Boys will be boys, why hang rapists?"