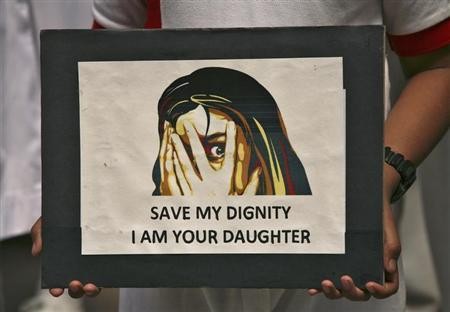 A constable was arrested on Saturday for allegedly throwing a 17-year-old girl off the roof of a police station after a failed rape attempt on Thursday in Uttar Pradesh's Badaun district.
The victim, who suffered serious head injuries and fractures in back and pelvic bones, gave her statement to the police on 16 January after regaining consciousness. Thereafter, the police filed an FIR against the constable and arrested him, according to a PTI report.
The incident occurred at Ujhani police station, where the victim had gone to meet the accused Gaurav Tytler on the evening of 15 January, the victim's mother said while demanding justice for her daughter.
"He threw her off the roof. My daughter is fighting for her life in the hospital. Many of her bones have been fractured, I want justice," NDTV quoted the mother as saying.
The police have slapped attempt to murder charges against Tytler. "After taking cognizance of the matter, action was taken against the constable. He was arrested and is being questioned," Bareilly Deputy Inspector General RKS Rathore said.
After taking down victim's statement, the police have begun further probe and are also investigating as to how the teenager reached the roof of the police station.
Several rape and murder incidents have been reported from Badaun since 2014, when two teenage girls were found hanging from a tree in Katra village of Badaun district.