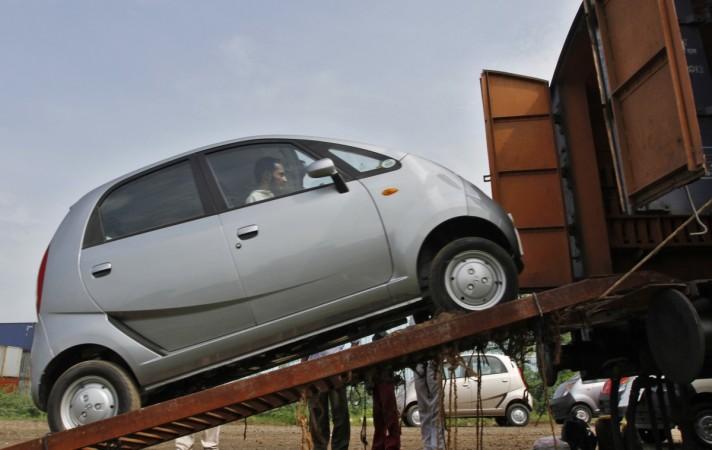 Ten years after it was launched with much fanfare and a promise of its Rs 1 lakh price tag being beset with controversies, the Tata Nano, the brainchild of salt-to-software conglomerate Tata Group, is likely on its way out.
According to a report in financial daily Businessline, the Tata Nano, Ratan Tata's brainchild, may soon come to an end as the company may have already started phasing out the 'people's car' in the domestic market.
Businessline quoted sources as saying that Tata Motors has finally decided to stop investing any further in the 'world's cheapest car' as it has been unable to grow and continues to be the worst performer in the segment.
The company, however, may continue to produce the Nano for the export markets, the Businessline report said.
The report confirms that the company may continue to produce Nano for the export markets. If the Nano has to continue selling in India, it would have to prepare to clear the mandatory crash-test from 2019 onwards. This would require fresh investments, which Tata Motors may be unwilling to make, says the report.
Emission norms
If Tata Motors decides to keep the Nano running, it would also require to invest to make the small car compliant with Bharat Stage VI emission norms, which come into effect from 2020. A Tata Motors spokesperson told Businessline that the future of the car would depend on regulatory conditions. "The hatchback segment is very important for us and regulations and customer preferences are going to play a major role in defining various sub-segments within this segment," the spokesperson told the financial daily.
The spokesperson added that Tata Motors would "continue to produce the Nano, catering to customer demand in key markets", without specifying which markets those were.
Nano sales slipped more than 58 per cent to just 355 units in May from last year. Volumes have remained at a similar level for at least the last six months, which is only a small fraction of any other competing model in the market.
"The Nano had been sucking all the resources from the company, which, instead of focussing on multiple car segments, seemed obsessed with making the cheapest car in the country. Now, with pressure to improve its profitability and margins, Tata Motors is staying away from investing anymore in the Nano," said an analyst at a Mumbai-based brokerage.
Nano was Ratan Tata's brainchild launched by the company in 2009. The car was initially launched with a price of Rs 1 lakh, which has increased with time. Currently, the small car sells at approximately Rs 2.69 lakh.