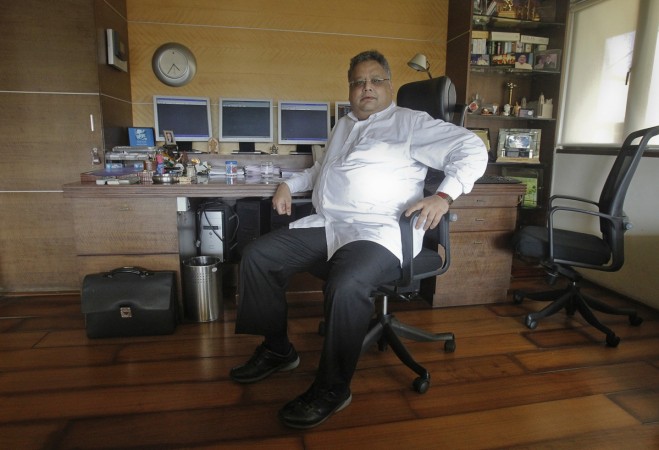 Shares of Next Mediaworks, the parent company of FM channel 'Radio One', surged almost 50 per cent last week on the reports of company's fund raising plans.
Stock prices of Next Mediaworks closed at Rs 12.65 on Monday compared to Rs 8.50 in the beginning of last week, with volume increasing by nearly 20 times on the National Stock Exchange (NSE).
Next Mediaworks is looking to raise Rs 115 crore to bid for new frequencies in phase 3 of FM radio licences auction. The company is expected to raise the amount through debt and equity routes.
Billionaire investor Rakesh Jhunjhunwala and his wife Rekha Jhunjhunwala will pump in Rs 25 crore and will receive preferential shares for that investment. The remaining part of the proposed fund raising will be met through debt, Next Mediaworks said.
"Rakesh Jhunjhunwala has been a friend of the promoters for a very long period of time. He was invested in Midday earlier before it became Next Media," Vineet Singh Hukmani, managing director at Radio One told NDTV.
Jhunjhunwala-owned Rare Enterprise will also provide collateral of Rs 100 crore for Rs 80-90 crore debt, which Next Mediaworks is looking to raise in debt.
"Because of that (colateral of Rs 100 crore) we are able to raise that debt at fabulous terms," he added.
The preferential shares given to JhunJhunwala will be converted into equity and a decision on conversion ratio will be made after the FM auction is completed, it said.
According to Hukmani, Radio One is among the four profitable FM radio companies in the country, with a revenue of Rs 65 crore for the fiscal year ending March 2015. Its EBITDA (earnings before interest, taxes, depreciation and amortisation) stood at Rs 22 crore last fiscal.
Currently, Next Radio operates Radio One FM channel in seven cities, including Mumbai, Delhi, Kolkata, Chennai, Bengaluru, Ahmedabad and Pune.
The company now plans to expand its presence to 10 cities.