The Bachelorette, featuring Rachel Lindsay as the star, has crossed the halfway mark. And Lindsay has now started narrowing down her search for the perfect partner by eliminating all those contestants with whom she doesn't really click.
The beginning of Season 13 episode 6, which will be aired on Tuesday, will see either Lee or Kenny being given the boot. The two have been feuding for a while, and Monday's episode saw Lee continuing to call Kenny aggressive and saying that he constantly uses the race card. Kenny, meanwhile, had some unpleasant words to describe Lee as well.
Also read: Piers Morgan a Slytherin? He has US President Donald Trump for company
The promo for tomorrow's episode shows things taking a dramatic turn as Kenny is seen with a bloody face. But because this is The Bachelorette, chances are whatever happens will not be as dramatic as is implied.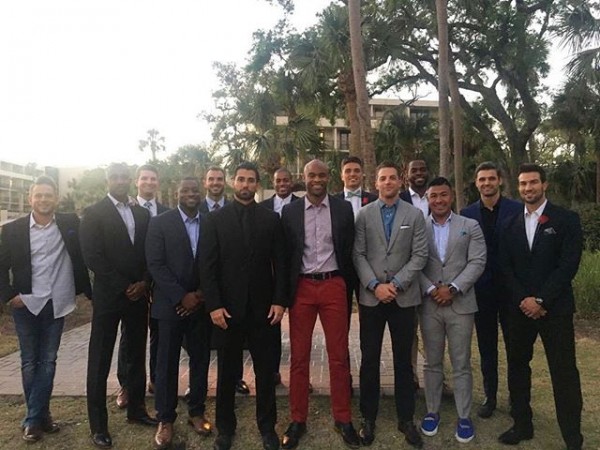 Also, according to The Bachelorette spoiler guru Reality Steve, Lee gets eliminated after the two-on-one date. But there is also a chance that Kenny will be eliminated in the same episode.
"I think this is Kenny King and Lee Garrett and she sends both of them home," noted Steve. "If she does keep one over the other it's Kenny she keeps, and he's gone the next episode."
The synopsis for The Bachelorette Season 13 episode 6 reads:
Rachel sends one man home from the two-on-one date. After the rose ceremony, Rachel and the remaining bachelors travel to Copenhagen, Denmark, where a group of guys take part in spirited Viking-style games. Later, Rachel takes one lucky suitor on a day trip to Sweden, before she and the men travel Geneva, Switzerland.
The Bachelorette airs Mondays on ABC.