The second episode of The Bachelorette Season 13 will see Hollywood couple Mila Kunis and Ashton Kutcher will help Dallas-based attorney Rachel Lindsay narrow down her search for the perfect husband.
Kunis and Kutcher have been fans of the dating franchise for a while now, and back in 2015, Kunis revealed in a Reddit AMA that the show was addictive.
Also read:Chris Martin unhappy with Russell Crowe for his PDA with The Mummy actress Annabelle Wallis?
"This is the first time I'm ever watching it," the actress revealed in 2015. "It's so addictive. I mean, it's unbelievably addicting. In all 15 seasons or so they've done this, I've never sat down to watch it. But now — oh my God, these women are crazy!"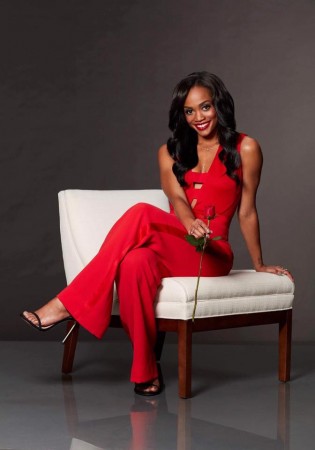 In 2015, Kutcher took to Twitter to post a photo of himself doing a side-by-side comparison with Jared Haibon, a Bachelorette alum, and joked that Kunis made him take the photograph because he resembled Haibon.
It is not immediately known what Kunis and Kutcher have planned for Lindsay's suitors, but the Hollywood couple isn't the only celebrities in episode 2. NBA legend Kareem Abdul-Jabbar will also be featured in the second episode, and 10 of Lindsay's suitors will get an opportunity to spend time with him.
The synopsis for Season 13 episode 2, according to TVGuide, reads:
Rachel takes eight lucky guys to a backyard barbecue in Malibu where Ashton Kutcher and Mila Kunis help with a husband material obstacle course. Later, Rachel invites one bachelor to a Palm Springs dog festival; and 10 men spend the day with NBA legend Kareem Abdul-Jabbar. At the cocktail party, an unwelcome guest crashes the event and asks to see Rachel.
The Bachelorette Season 13 airs Mondays at 8 pm ET on ABC.