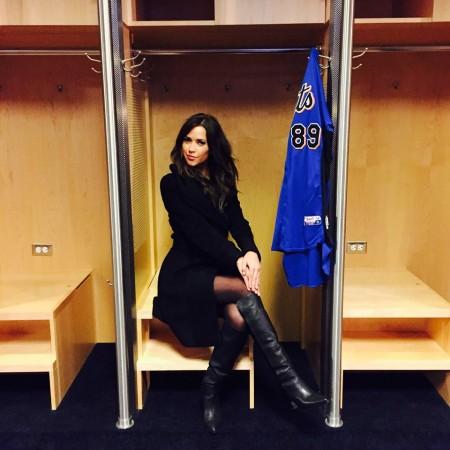 In the previous episode of "The Bachelorette", show host Chris Harrison informed Kaitlyn Bristowe that they were skipping hometown dates and heading straight to overnight dates, which will allow the "Bachelorette" to spend some time with each of the guys, away from the cameras.
Bristowe was fine with the change in the format and she addressed this in her People blog, saying she was okay breaking the rules.
"Hearing someone knock at my door always gives me a panic attack. Like, 'What now, who's leaving, who is going to be upset with me, what did I do now?!' Seeing Chris Harrison on the other side of that door was a relief because it wasn't any of those things. But when Chris Harrison shows up at your door... you know there's something serious going on," Bristowe wrote in her People blog.
"Chris had a great point when he arrived: I kept changing and breaking the rules, so we might as well keep it going and change things up even more."
It is not immediately known what happened during Bristowe's fantasy suite date, and spoiler guru Reality Steve does not have much information regarding the episode other than that Ben H ends up getting eliminated.
This means that only two people – Shawn Booth and Nick Viall – proceed to the hometown dates, which will see Bristowe meeting the families of the final two contestants. However, this time around, Bristowe won't travel to the contestants' hometown to meet their families.
Instead, show producers flew down Viall and Booth's family members to a private resort in Park City, Utah to film the hometown dates, reported Reality Steve.
"Hometown dates are usually with 4 people with a rose ceremony at the end and someone gets eliminated. This episode is with 2 people, and there's no rose ceremony at the end because Shawn and Nick are the final two," Reality Steve wrote in his blog.
"The Bachelorette" airs Mondays on ABC.